December and January are the prime months to sort your second-year accommodation after moving out of halls, and with a global pandemic occurring this has been made even harder!
So here is my advice on trying to find living accommodation for my second year right now:
Viewing Properties
With a limit on visiting properties, here are two things I would suggest to truly get a feel for your new home. Firstly, ask for as many videos as possible – a picture may speak a thousand words, but a video will truly reflect the property. Secondly, ask your estate agent if they can host a zoom instead – so you are able to see the house in real-time and ask any questions immediately.
If you can go to the property, the rule currently states that only one viewer can be in the house at one time with the estate agent. Therefore, it is important that all questions you may have as a group are written down for the one viewing (we used Whatsapp to write the list). Additionally, if only one of you can visit the property, I would suggest getting videos of all the rooms (if allowed of course) to show the others.
Community Pages
As a resident of Fallowfield, it has been super helpful to join community pages on social media (such as Facebook) to truly get an understanding of living in Manchester. I would recommend joining these pages to gather information such as spare rooms in houses (if you are not choosing to live with friends) and advice surrounding different estate agents and landlords in the area.
Bills, Bills, Bills!
When staying in University accommodation usually your bills are covered in your weekly rent. However, when moving into a second or third-year property you can decide whether you want your bills to be included or if you want to manage them separately. In both my second and final year we decided to manage them on our own to keep the costs low, particularly now we are spending more time in the house! The best way to manage payments for each bill (including electricity, gas, water, and TV license) is by using Splitwise. Splitwise automatically takes out what the tenants all owe and pays the lead tenant (who oversees contacting the bills companies) resulting in no house conflicts.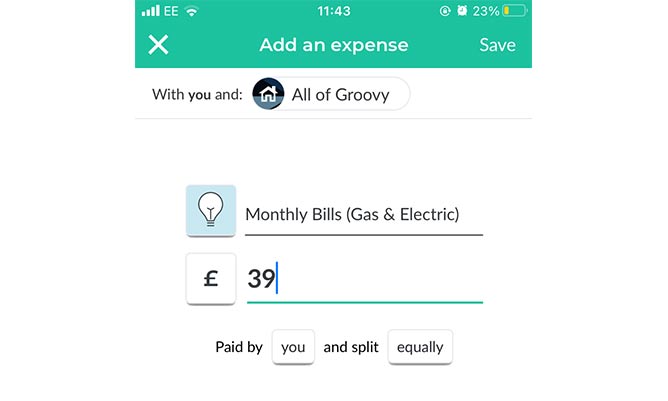 Living Arrangements: The People
Finally, with the logistics out of the way, the biggest decision to think about before even looking at different properties is who you will be living with. This is even more important now as you will be spending more of your time with them in your accommodation. Make sure these are people that you enjoy spending time with, but also complement your University schedule. Whether this is people from your course or people you lived with in first year, make sure this is the best decision for you!