As soon as the exam was over, I was so nervous and worried about how my answers were. I was reevaluating my answers and how my exams went over and over again in my head like a broken record. Crazy thoughts rushed into my head with the 'what if' questions, even though I knew then that there was nothing I could do about it and that fact makes me even crazier and get more stressed. It is over! Period. Yet still, that uneasy feeling of self-doubt cannot just easily be shaken off, because eventually, no matter how much quote and wise advice that we got, talk the talk is always easier than walk the walk right?
I am sure a lot of the students also felt the same way, the feeling of not letting go. Thankfully, I have such wonderful friends that surround me with positive thoughts and energy. And let me tell you, even though this may not wipe off all your negative thoughts (yes, sometimes your worst enemy is yourself) it really helps me big time to cope with my mixed feelings and crazy thoughts.
After the exam, me and my friends decided to treat ourselves to big pizza lunch and desserts (boy, we were so stuffed that we barely could walk #foodcoma). I spent the next days trying to cheer myself up by treating myself to get the energy and focus that I need for the following semester. I realised there was no use to dwell in the past that I can not change anyway. What's done is done. I realise the only one that can lift up my mood and spirit is no one but myself.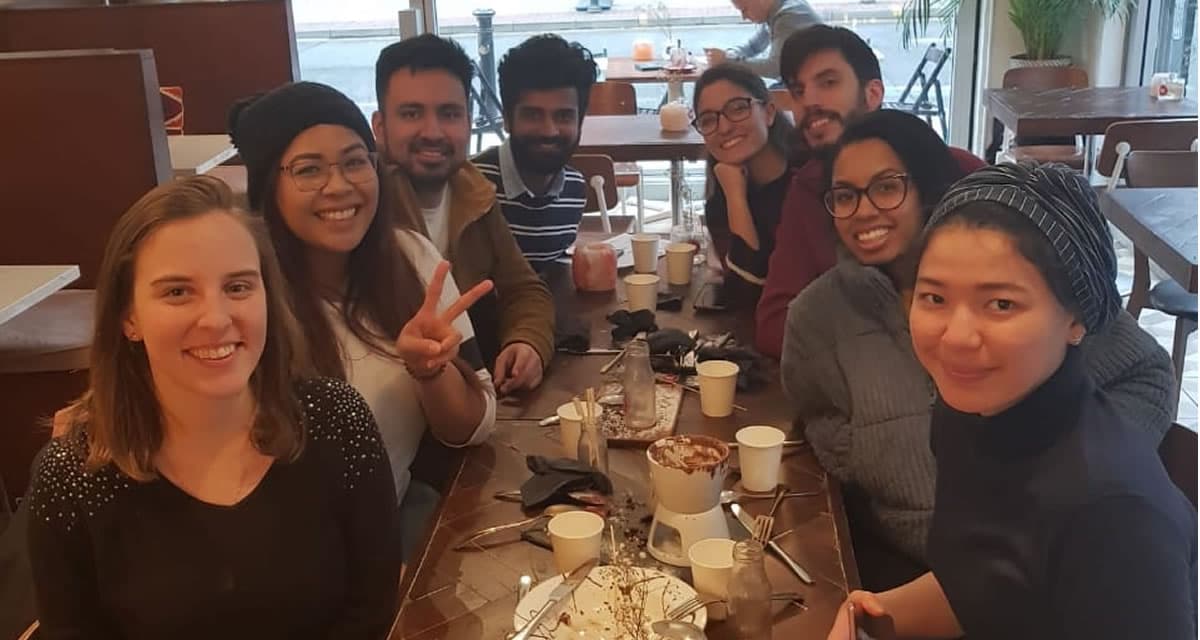 Slowly but surely, I found myself letting go of all the toxic thoughts in my mind and managed to be in the state of mind where I wanted to be. Again, it is important to take care of your mental and physical well-being. I cannot stress this enough, self-love is important because sometimes we are our own demon after all.
Surround yourself with inspiring and positive friends, because life is already hard enough without toxic people in our life. These people can help to support you, bring positive thoughts into your life and can help you to lift up your energy, while also inspiring you to do better. They are the ones that you can trust with your deepest, darkest secrets and ugliest thoughts in your head. Let it out, and I promise they will help to lift you up and make you feel better. It may not solve everything but at least it helps big time. :)
Be active. Moving your body can help you to shake off the uneasy feeling that you have. You can try varieties of routines to avoid boredom. Do not afraid to try different things as you may never know that you might like them ;). I happened to notice the sportipate program within the exam period, where the university provides mental and physical activities. I choose swimming, because I haven't been to the Manchester Aquatic Centre before, and I wanted to check out the swimming pool. So, I went by myself to give it a try, and let me tell you it was such a refreshing change from my regular workout in the gym. The following day, me and my friends went for the sunrise yoga. It was very relaxing. We started the day early because of the yoga class and ended up talking and having a lovely brunch at Christie's Bistro. Mixing your activities as well as your daily routines really help to bring back your energy level and lift up your mood!
Trying to enjoy little things, find simple things that can make you feel good about yourself, either you want to go out or just stay at home all day, whichever works for you J. Listen to your body and mind. You deserve it after the long sleepless nights and stress. Take a long bubble bath, playing snowball fights (this is my favourite!), take a day trip to another city, go to a movie, or just binge-watching Netflix while ordering takeaways. Why not? :)
I hope these can help you to lift up your spirit and mood. Remember, it is okay to slow down once in a while, take a deep breath, and treat yourself. Cheers