When you study at Manchester, you become a resident of the city. You get used to your routine and sometimes you forget that, as an international student, you can also discover the city as if you were a tourist coming here for the first time.
I am writing this blog in order to share with you some ideas about what to do to enjoy the city. If you are having relatives or friends visiting for a short stay, you could use this guide to make sure they enjoy their time during their visit to Manchester.
Manchester in one day:
You could start early with the most obvious stop: The University of Manchester campus for some pictures of the beautiful buildings around Brunswick Park. Your second stop should be one of the fine museums that the city centre has to offer: choose the Manchester Art Gallery if you like art, choose the Museum of Science and Industry if you like machines and trains or choose the People's History Museum if you are a history nerd. Check this blog from another student if you are undecided about your museum selection.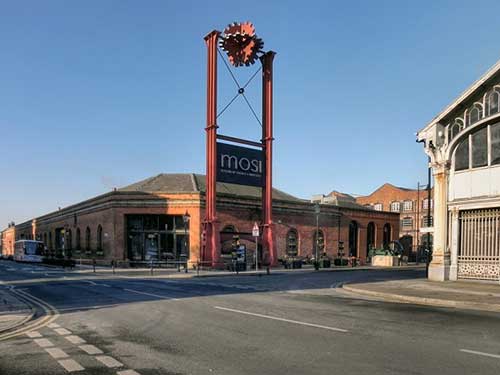 Take a break from museum strolling by having lunch at one of the many English pubs that can be found around the Northern Quarter. I don't want to bias your selection, however, my suggestion would be the Bay Horse Tavern, where they have awesome burgers. While you select your favourite place, make sure to look at the walls because they are covered with the finest street art you will see in England.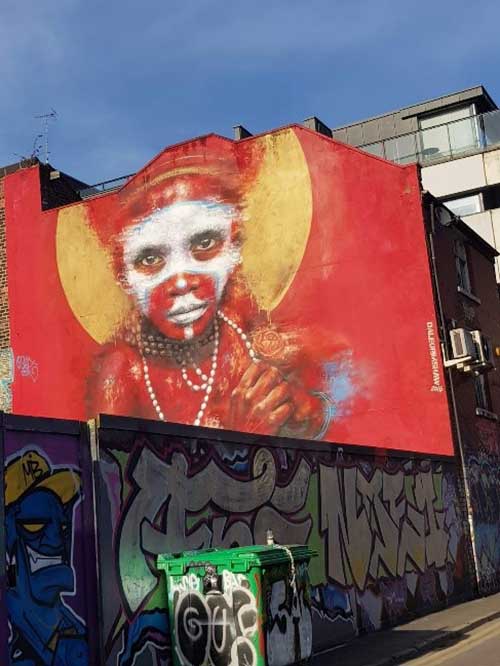 After lunch, hop into the tram at Piccadilly Gardens and head to Salford Quays, where you will see a completely different kind of architecture. In the Quays, you can either visit another great museum - the Imperial War Museum - or visit Old Trafford and do the tour of Manchester United's stadium.
For the evening, you could head back to the city and visit the Castlefield area. Here you can walk alongside the beautiful canals and drink a beer in one of the pubs. My recommendation would be The Wharf by the canal, or Bunny Jacksons (spoiler alert: buffalo wings for 10p each!) nearby the HOME arts centre.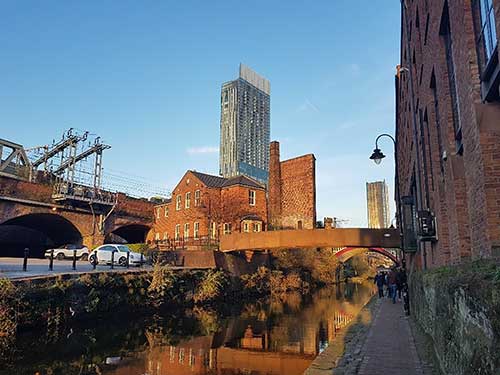 If you still have time (or energy), why not go clubbing to one of the Deansgate clubs? Or if you fancy a more unique plan, go and play mini-golf at Junkyard Golf Club (mini-golf + beers, what could go wrong?)
There are a lot of things to do in Manchester. I have tried to select a feasible itinerary that can be done in one long day. I hope that you have enjoyed my selection!