This was certainly not a typical Christmas holiday! I arrived back in London a day before it plunged into Tier 4, so managed to squeeze in one dinner out with my family, which was great and encompasses pretty much all of my camera roll in terms of actual outings for the last month!
Despite Christmas being a lot more low-key than usual, I actually had a great time. I think the fact that the pressure was actually dissolved for everyone this year meant I enjoyed spending time with family and had little expectation to begin with. This also came from the time away from my laptop. It's all too easy nowadays to find yourself online for most of the day since everything has become virtual. However, I do find it so important to spend time away from the screen and do something for myself each day, whether it be some yoga or going for a walk.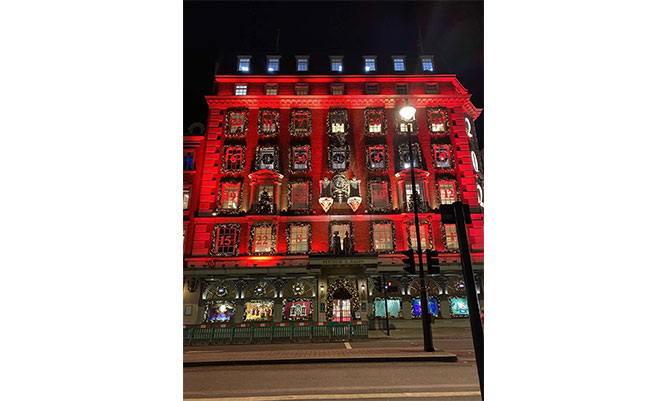 Reflecting on 2020 overall, I learned a lot of things and that includes living more presently. Since the pandemic has forced uncertainty on us, we aren't able to plan far ahead. Whilst this would usually stress me out, I've tried to use this as a way of actually reducing stress, by taking each day as it comes. This has definitely taught me to focus on enjoying smaller things and try to increase them instead of dwelling on what I can't currently do. The most difficult thing about this final year at university is definitely the uncertainty. Having exams online for the first time induces anxiety of the unknown, although teachers have been very good at supplying extra meetings and content to prepare us. It's highlighted the importance of making the most of online seminars to ground and affirm what we're learning, whilst actually being able to interact with the lecturers and others.
This January is extremely busy – exams, assessment centres and assignment deadlines. This has been made all the more stressful by the new lockdown imposed in the UK, albeit very necessary. Planning out key dates and steps to take to make progress in each of my subjects has been essential to my general organisation and wellbeing. I like to have a checklist and timetable for my work so that I know I'm on track and there are no surprises. Having that structure there also means I can complete a day as if I was at the library, which makes working from home that little bit easier. There is certainly light at the end of the tunnel though, and the vaccine is providing that much-needed hope - I look forward to seeing what might be in store through Spring onwards!