People eat to live, but I live to eat! Food is the most important factor in my life and it has been my dream to try different cuisines from around the world.
It's been 6 months since I first came to Manchester and so far, I have been lucky enough to try quite a few cuisines and I am glad to share my experience. Being a vegetarian, I felt I wouldn't find many options here, but I was proven wrong because Manchester offers it all! Italian, Thai, Japanese, American to name a few and Indian as well, to satisfy my Indian taste buds! Salivating already?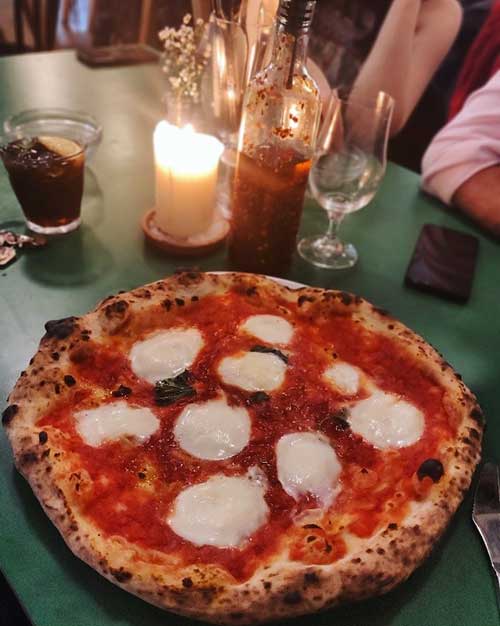 Italian cuisine is my favourite and Manchester has a good number of Italian restaurants serving authentic pizzas and pasta. I would definitely recommend Rudy's Neapolitan Pizza for their freshly baked pizzas. You can see the chefs bake the pizza in front of your eyes, and that sure is a pleasure to the eyes!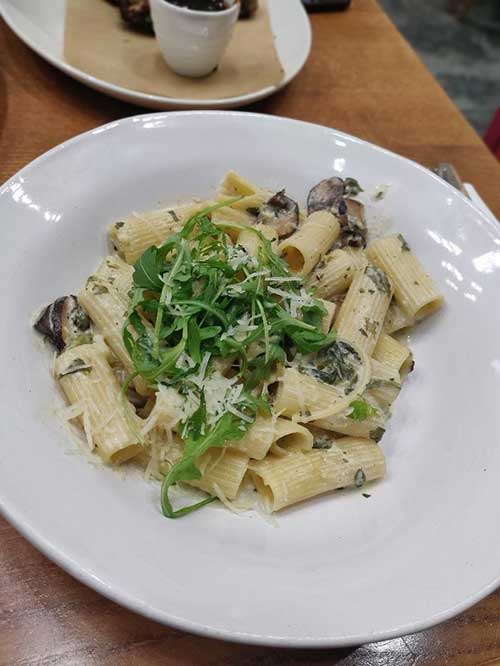 I have had the best Thai food in Manchester and I will definitely go back a million times for the Massaman Curry from Thaikhun, a Thai restaurant in Hardman Street. The curry is served with rice and the first bite was heavenly! A burst of flavours and aromas that linger in your mouth and leaves you craving for more. The place has student discount as well which makes this place a must-visit!
A burger a day keeps you happy and content. A burger is comfort food for me! I found this amazing place called Almost Famous that serves delicious and juicy halloumi and mushroom burgers. This place won my heart with not just its burger, but also the sides with great varieties of toppings to choose from. I was literally spoiled with choices! Talking about American food, I have tried the famous American blueberry pancake stack at the Moose Coffee restaurant and it is hands down the best pancakes I have eaten! I'm definitely going back for this one!
I have a sweet tooth, and there are times I crave desserts after dinner. Living near Rusholme is a blessing because I have found perfect places that serve crepes with the filling of your choice, be it Nutella, strawberries, banana or just cream! Gelato Passion and Moonlight are two dessert shops that serve these scrumptious crepes that are not heavy on the pocket either.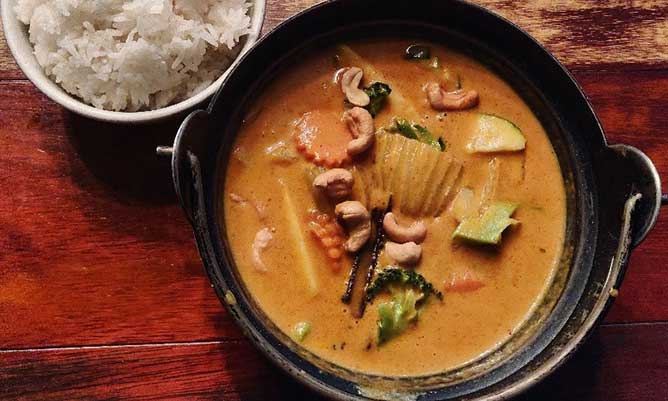 Being from India, there are days when I miss spicy Indian cuisine and crave a home-cooked meal. I'm grateful to have found quite a few Indian restaurants here that have helped me during my homesickness phases. Dishoom is my favourite Indian restaurant in Manchester serving Pav Bhaji, Chole Puri, Indian curries and Naan. The service is spot on and the food is cooked with love! I couldn't find flaws and I thoroughly enjoyed every bite!
I am lucky to be studying in this international city that has not only helped me develop my personality but has taken care of my food requirements too. I love this place beyond words and my Manchester food journey still has a long way to go! Hopefully, I'll try a lot more cuisines in the coming months!