Hi, nice to meet you my name is Zhansaya and I am a second-year student at Alliance Manchester Business School, actually I feel like most of the freshers this year, as it was my first time being on campus exploring offline lectures and events! I am originally from Kazakhstan, but most of my education path I have spent in the UK, specifically in Manchester. I also like photography and enjoy travelling and exploring new places in the world.
In today's blog, I will not simply describe life as a student at the University of Manchester, I will take it a bit further and try to show through my view how I spent my first year at the university during the lockdown and how I felt about that and most importantly my plans for the second year with some tips for new students!
So, where should I start?
In September 2020 I came to Manchester for my first year of the university, registered for all of the online events and tried to stay positive about all uncertainty going on because of the virus. To be honest with you, the first few weeks of my first Semester was really difficult for me to handle, as the course started, I barely knew anyone from my course and was whole the time in my private apartments alone.
Gladly, the university has wellbeing support which I used, and all my tutors were prepared to help me if I needed so, which felt very comforting that's why I am grateful to them! Moving forward, I started to do course projects with different people, so we were chatting and having fun at the same time, through that kind of university work I met my friends with who I spent the rest of the year! Due to the pandemic, I was not able to fly back home during Christmas, so my friends and I spent the whole Christmas together, playing games and watching movies (as everything was closed) Manchester looked like a city during zombie apocalypses, no people were on the streets!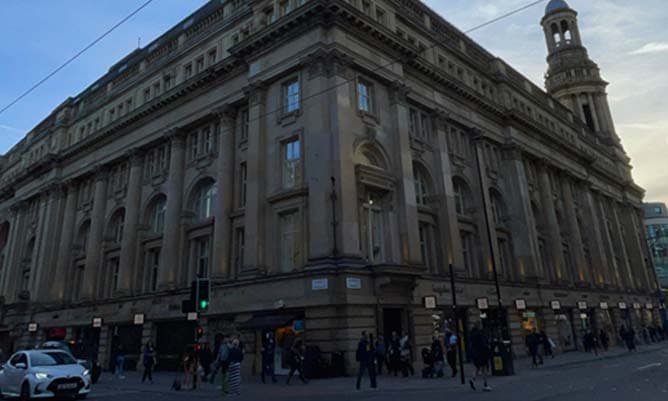 Moving forward I started my own Instagram blog about life in Manchester, which became quite successful, as I was not expecting so many people to be interested in my blog. After that, the exam period started, and guys, please, take my advice, whether you are studying online or offline, prepare well for your exams! My professor told me a nice thing "Don't study just to memorize material for the exam and forget about it straight after, learn and understand your material and First class honours will be a sequence of your learning" (This motivates me). Well, I talked too much about last year, right? Let me move to this year, it is the total opposite of what I have experienced before! I went to international societies events in person and met lots of interesting people from all around the globe, which is important as one day all of us might work together or just can you imagine having a friend in every single corner of the planet?
Moving from a fun side to a serious one, as a 2nd-year student I was able to choose modules (subjects) for my semesters and I love them! Honestly, what I receive from lectures is more than 'basic knowledge' is experience and I am glad that I chose the University of Manchester as the way I learn, I can apply in the real world, for instance, last year on my marketing course professors chose one student among us based on the coursework that we had to provide new marketing ideas for the real company! I am really looking forward to sharing my experience of 2nd year with you, but for now…I talked too much so I will see you guys in the next Blog! Good luck :)