Hi everyone, nice to meet you! I am Jia Xuen, a second-year BSc accounting student studying at the University of Manchester. I enjoy reading novels and food-hunting when I am free. Perhaps you had heard the phrase "Malaysia truly Asia" – that's where I am from, a Southeast Asia country with a multicultural society. I will be sharing my life with you here in Manchester, so I look forward to doing this! :)
I had decided to pursue a degree in Accountancy with Alliance Manchester Business School as the programme and modules offered are very focused on accounting, which gives me an in-depth insight into the profession itself. We also received numerous support from the Business School, the lecturers as well as the undergraduate officers here hence you will always have someone to turn to for help!
Manchester is a definitely a great place to study and live! As I learned more about Manchester, I grew fonder of it from every aspect: the food, the people, the spirit, the culture and the bee.
I am going to recommend some of my favourite spots on Oxford road, which I spend most of my time here in my first year:
International Society
They had just recently moved to a new office in the Student Union so do visit them!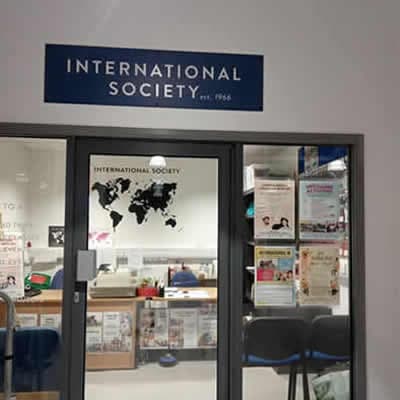 This is where I used to spend most of my time in my first year! I had the chance to participate in this amazing programme: international 16 which is a cultural exchange programme where people from different countries come together and organise events. We used to organise cultural events such as Malaysian Evening, Spanish evening and Japanese evenings throughout the semester, and worked till two or three a.m. in the morning on the day before the real deal happened! It is a crazy but rewarding journey where I had met friends that will last through my life.
The society is a great place to meet new friends. There are weekly Wednesday and Friday socials for members, where I did meet a lot of friendly people! They also organise tours around the UK and their language classes are starting soon for the semester. The international 16 for 2019/20 session is currently accepting application, so do consider getting your ticket to an exciting journey!
Alan Gilbert Learning Commons
I had recently started my job as a Library Student Team member where I get to know how the library works! We had the opportunity to work independently and work together with the library team besides getting a lot of opportunities to help during workshops and other events. I am still in the process of learning the ropes but everyone in the team is helpful and supportive which makes me looking forward to every shift!
Do visit the library, they have numerous facilities: laptop loan, workshops, group study rooms, drop-in sessions and more! Their award-winning MLE and MRE (My learning essentials and my research essentials) skill programmes covers the essential skills you need to get you ready for university life. There are also weekly code club sessions on Thursday afternoon for learning coding in a positive environment where you get support from the facilitator and, free drink and snack!
Alliance Manchester Business School
As an Accounting student I had most of my lectures in the business school new building. As a committee member of the accounting society, we get to organise events for our members here as well! The Business School has recently opened and being one of the newest building on site, It has a wide range of facilities provided for the Business School's students: a quiet study area, Eddie Davies Library, finance zone for Bloomberg and other database systems, the hive event space and so-on! Do you know this building has recently been awarded as the Building of the year in Manchester?
It has been a great year for me, and I look forward for more to come in 2019/20!