It is the end of the first semester and the Christmas break is finally here!
Six months have gone since I started my Master's and I don't know what to say about how fast this time has passed. If I think of all the assignments I did, it seems like a long time, but in fact, this period has gone so quickly among all the daily activities one has to do as a master student. There were many working days, several of them working in a group and preparing all the assessments.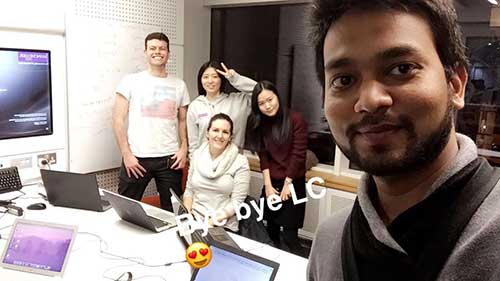 Now that I am almost done with the evaluations of this first semester (the last essay still has to be submitted), it is the perfect time to look over these six months and reflect on the main learning and challenges. This is the perfect way to be prepared for facing the next stage.
If I think of the work done, I can summarise it in two words: group working. Having so many group assignments can be concerning to anyone, especially if you are not used to working with many people and also considering the fact that we could not choose our groups because the professors allocated the team members. Anyway, the thing is, don't worry! You will survive. I would dare to say that like everything in life, there will always be positive and negative moments, and in the end, all of them will be great memories.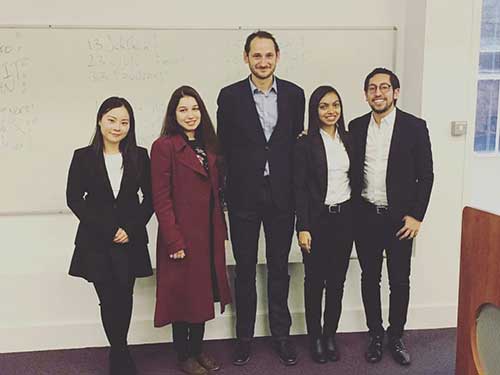 For each unit, there was a group project, some longer and more complex than others: assignment for Financial Appraisal and Investments Economics, group presentation for Innovation and the Knowledge Economy, group essay for Innovation Management and business model plan for High Technology Entrepreneurship.
We started with Financial Appraisal and Investments Economics. For this unit, the whole grade depended on the group project. Therefore, it required intensive work during the reading week. While many students took advantage of this week as a break, we spent long days and nights in the Learning Commons applying finance analysis (no need to worry, previous knowledge is not required for this).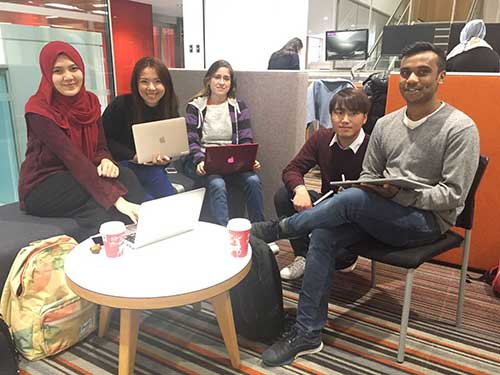 However, the Financial Appraisal and Investments Economics project was just the 'initiation'. After that, we had a group meeting practically every day to work on the rest of the assignments. I am not going to lie, it was hard. If sometimes you complain about working with people you know well and who have the same culture, imagine the opposite! But challenges make you improve and grow.
My first piece of advice to overcome this challenge is: attend the Brathay residential! This is a growth opportunity that Alliance MBS offers to its students, and you should take advantage of this. Moreover, it is in The Lake District, a place with a beautiful landscape. For me, the residential was a great experience. The event gave us the chance to meet our classmates and create links through amazing activities. It was a fun but inspiring experience that helped me to identify my strengths and weaknesses as an individual and as a team member, and it was very useful for learning how to work effectively in teams. You won't regret going there.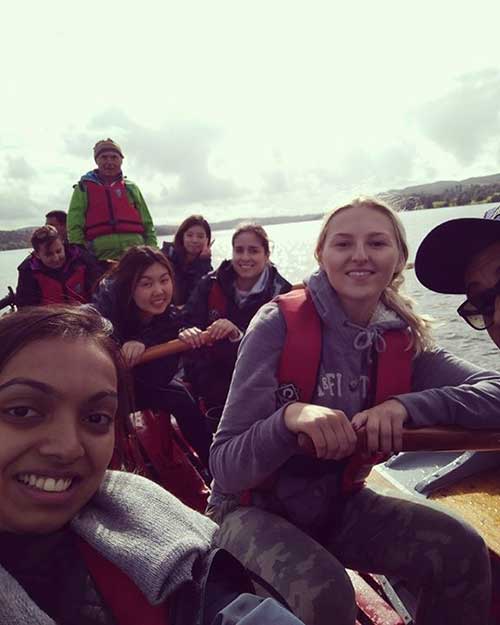 During group work, the time dedicated to this will increase. Usually, each person wants to have control over the idea or methodology of the work and do things in his/her way. Here is my second piece of advice: in order to achieve a consensus, the best thing you can do is to listen to the others and express your opinion respectfully, without impositions. Although you might not believe it, sometimes other people could have better ideas than you, or even offer another outlook that you haven't considered.
Finally, my third piece of advice: be prepared for hard work with many different people, but especially for enjoying all you can learn from the diversity. Always enjoy every moment!
Guest speaker events
Despite the busy schedule with all the assignments, I took advantage of a 'break' to attend to a really inspiring conference arranged by Manchester Enterprise Centre (part of Alliance MBS), with Chris Morling as the speaker. He is the founder of Money.co.uk, listed as one of the best entrepreneurs this year. I want to highlight that Alliance MBS and Manchester Enterprise Centre are continually preparing speaker events, with notable entrepreneurs and business start-ups, looking to encourage all students to develop their ideas and create an enterprise. So, keep in mind this, attend and learn from the experience of others.