One of the reasons I chose to come to the UK for my MSc studies was because your student visa allows part-time work. With a Tier 4 student visa, you can work up to 20 hours a week during term time and up to 40 while on holidays. I am writing this blog to share my experience and to give you some advice if you are planning to find a job while studying your masters.
What part-time jobs are available?
I realised that finding a job is quite easy if you know where to look and you are motivated to do so. Many of my friends started working for the Manchester United stadium as hospitality staff (waiters, cashiers) and events staff (tickets, greeters, etc). One of my friends passed me a post he saw on Facebook and I applied for the job.
I would say that if you are looking for maximum flexibility this is a good job because they send SMS messages to your phone with the next match information and you book yourself by replying. They pay on a weekly basis, which is pretty fast compared to other jobs. The only downside is that the stadium is a little bit far from the University and the shifts finish late in the night.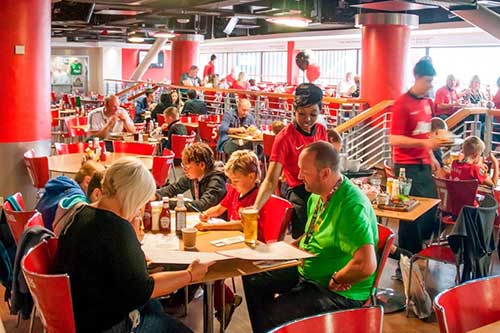 Other flexible employment opportunities are the different apps/agencies that outsource temporary staff for events. Some examples include Syft, Mint, Rota, The advantages of these apps are that they provide basic training and are always looking for people. The downside is that they are very competitive and you should respond faster. Some of these apps pay every two weeks.
Another good source of employment is the University! They have lots of opportunities and are very good employers because they are very considerate with the students. Turns out that the University´s venues are constantly used for events like company annual meetings and even weddings! After a while, I started to work for the University Events Team that caters these events. Some friends also found jobs working for the cafés spread across the campus. And of course, there is the Students' Communication Team who will hire bloggers to create written and video content for the University. I would say this is a fun opportunity to learn and create something new. Payment frequency is once every month.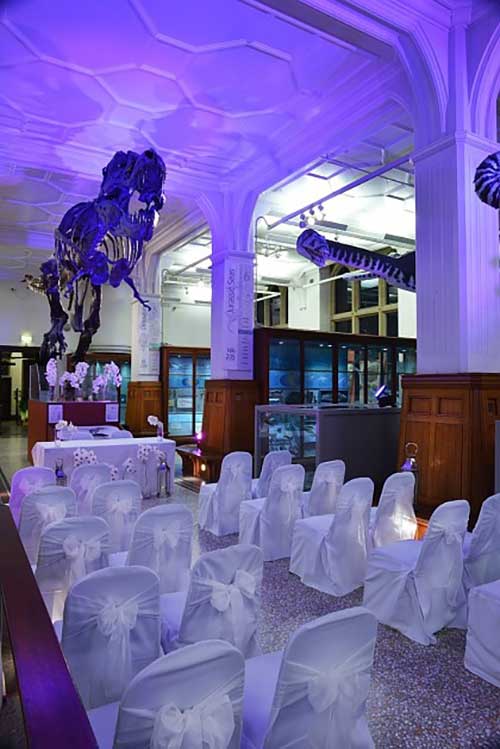 Finally, there are some more serious office jobs available. These would be great to gain formal job experience and get to know the British working environment, however, they will be more structured and demand more of your time. Sometime around January our programme administrator emailed us to share a job opportunity in a company that had contacted the Business School. I applied and got the job and I think it has really enriched my experience as a student because I have learned to cooperate with other people and solve real-world problems. The pay rate is a little bit higher than other part-time jobs I have had, and the payment frequency is once every month.
Some practical tips
Bear in mind that before you can get paid, you will need to apply for your National Insurance Number. Since it takes 3 weeks to get processed, my advice would be to sort this out early in the first semester. You can use this same number if you have different jobs.
One of the best sources to get a job is to ask your friends if they already found a job. Most of the time, they would be able to direct you to the same place or similar places. There are also part-time job fairs happening on campus, so do go and check them out.
Always choose to get paid to your bank account. It would be easier and more convenient for you. And keep a copy of your payslips, just in case.
As a student on a Tier 4 Visa, you should have a tax code where no deductions are made on your salary (this is calculated on the yearly earnings amount). If your employer is making some deduction, make sure to ask why. You can get your tax code reclassified by calling HM Revenue & Customs.
Always remember that your study comes first! If you are having troubles keeping up with your studies, you should choose a more flexible job or consider having a break during the most intense exam season.
I hope that this post is useful in your job search.