Manchester in the summer is even more alive. The sky is blue and the sun shines on the roads and buildings, and the sparkling appearance makes people feel good every day. The number of people eating outside the restaurant gradually increased, and there were also more people reading books and chatting on the grass. Everything was very comfortable.
My favourite thing is to go out for a walk at sunset. In summer, the days in Manchester are very long, and the sunset will not be until 8 or 9 o'clock in the evening. When the sun sets, I have finished a busy day of study and life, and have a delicious meal. I will walk around the school holding hands with my beloved, thinking about the future, and talking about life and ideals endlessly. I think it is really a very happy thing to be with the person you love.
Manchester is in a great location, right in the middle of the UK, so it's convenient whether you want to head north or south. I went to Glasgow and Edinburgh. It took me more than 3 hours but less than 4 hours by train. Scotland is really different from England. The architecture of Scotland is very characteristic of ancient castles, just like walking into Hogwarts in Harry Potter. Manchester is a more modern city, each with its own characteristics. In addition to seeing the beautiful scenery, I also tasted a lot of food in Scotland, please see the pictures below. Some people have said that there is no delicious food in the UK. I don't think so. Instead, I think that there are all kinds of food in the UK and you can taste different countries' food.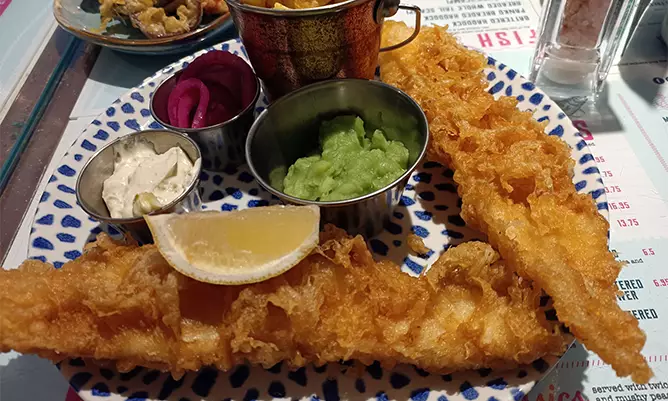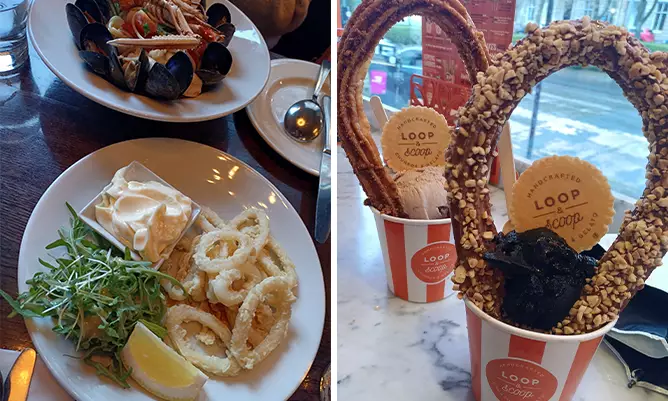 Manchester is an emotional city for me. This is where my dream started, and I am grateful that I had the opportunity to study at the University of Manchester. Many of my friends graduated from the University of Manchester, and now they are slowly emerging in their respective fields. Whenever we talk about life in Manchester, everyone's eyes are full of light. AMBS was a turning point in my life for me. It took me to another level in my life. I have met a large group of highly respected professors here, a group of like-minded friends, and gained a sweet relationship. So this place is home to me. I love this city and the university. I couldn't have gone that far without this opportunity. No matter where I go or what I have experienced in the future, I will never forget that the University of Manchester created these wonderful conditions for me, and I will always remember them in my heart.