My 2019 started with exam revision and multiple assignment submissions. It's funny how we lose track of time and days during the month of exams. You're just too much engrossed in studies and reality hits you!
This is what you've come here for: to study, to achieve good grades and make your family and friends proud. Personally, I feel stress is good medicine to help you realise the importance of time and helps you focus better. Well, chocolates too!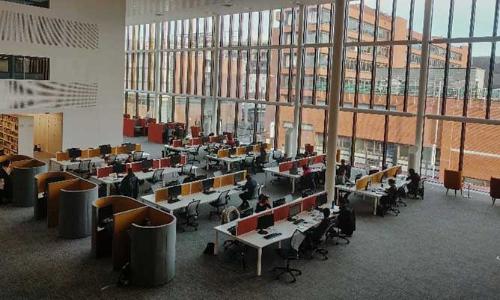 As the exam date was approaching, nerves were kicking in, anxiousness was building up, after all, it was my first ever exam here in the UK. What I needed to do was follow a plan that would motivate me to study, focus on major priorities and deal with emotional stress.
Here are a few points I think will definitely benefit everyone during exam time:
Eat well, eat all you want, because a happy stomach equals a happy brain!
I know this is quite difficult for those who are on a diet, but it's okay to binge during studies, it calms you down, and your soul is satisfied. I've been binging on chocolate mousse, and I'm not guilty because research says chocolate reduces stress! However, balance is important. I've made sure I don't starve myself or eat at irregular times. A fixed timetable for meals helps you plan your day properly. Moreover, you're not left drained out by the end of the day.
Don't fall for peer pressure!
You're the best judge for yourself. Figure out what time of the day is suitable for your revision. You don't have to study in the morning just because everyone's up early, you don't have to study 12 hours a day just because your friend is studying that many hours. I take breaks frequently during my studies, it helps me freshen up.
Drink plenty of water, and get a good night's sleep!
This is a very crucial point since your brain needs some rest. Additionally, good sleep helps you retain whatever you've studied.
Meet friends!
Trust me this works wonders! I would meet my friends for dinner daily and they have helped me divert my mind. Friends are the biggest stress busters!
Reach out!
To the university or the students union in case you're having trouble studying, or finding places to study, or you're just feeling low. They are the friendliest people ever!
The end of exams is the most satisfying feeling. I slept for the longest time after my final exam. The cherry on top was the first snowfall of the year in Manchester! Words can't describe how peaceful that night was, watching the snowfall without any tension in the back of my head. Phew! Done for the semester!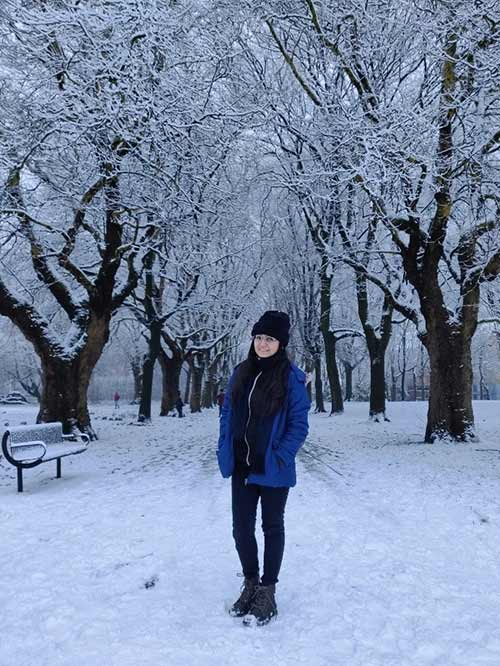 But now, it's time to get back to university, a new semester, new opportunities, and the brand-new Business School building! Its magnificent, classy, spacious, and I am proud to be studying here! Snowfall embarked on the new semester, and I couldn't be happier! Played in the snow, mandatory photoshoot in the snow-covered Whitworth Park, made a snowman and jumped around like a kid. If the start is this eventful, I can only imagine what the semester has in store!