As if we haven't talked about how beautiful Manchester is, the summer season brings a new aura of happiness. The streets full of joyous people, parks full of families playing with their kids, students taking a break from their studies and engaging in recreational activities, the season brings a breeze of relaxation.
As a student, you would enter the summer after finishing your term assessments. You have some breathing space before you go on to start with your dissertation as a master's student. There are a lot of concerts and festivals that are organised around the UK during the summer. I was lucky to attend multiple music concerts, one of which featured Ed Sheeran (can't say I am not a fan). It was like a dream come true. At least once a week, my friends & I would socialise over a cup of tea, taking random strolls in the park, talking about our plans after the course and realising how far we have come.
Summer is a beautiful time to go for treks and visit the countryside. MSc IMEMSc IME had a class trip to Yorkshire dales and Malham national park. It was a fun-filled day, with all coursemates bonding over lunch and taking long walks along the beautiful waterside. Along with your dissertation work, you would fancy a weekend trek to nearby places to ensure you start the new week afresh. The international society is the best place to plan your day trips.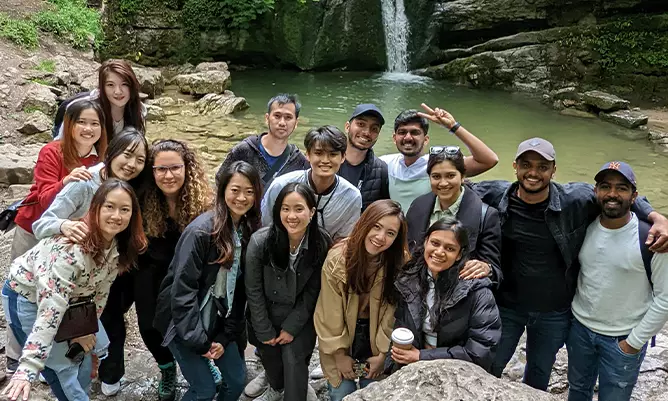 I was also able to squeeze in a five-day trip to Europe in between my dissertation work. Taking advantage of cheap flights from the UK to Europe, I visited Amsterdam, Milan and Rome. If you love a train journey, there are direct trains from London to several destinations in Europe, and the weather enables you to enjoy the outdoors better.
For the students in their bachelor's studies, it's a term break, and most of them tend to return to their homes to spend time with their families. The campus does seem a bit dull without them. But there are a lot of seminars and events happening in case you are in the city. All in all, it's a beautiful time to be in the UK and explore around. It can get pretty hot during the day, and the prolonged daylight can give you a hard time adjusting, but you would never be short of things to do in Manchester.