And finally, I've reached the pièce de résistance of MSc business analytics – the dissertation.
By sheer luck, I managed to land a topic with an AI company based in Cambridgeshire to dissect and expand a certain mathematical model used in organisational theory from the perspective of dynamic optimisation. Long story short, the model models an arena in which firms of different nature compete to reach a virtual global optimum on an economic landscape to yield optimum return. It may sound like a simple hill-climbing problem – but – the catch is that some firms have the ability to modify such landscapes due to their disruptive abilities, causing undisruptive firms to have no choice but to re-optimise their strategies again to not be struck down by the new environment – like Apple rendering the incumbent mobile phone market leader Nokia obsolete. The baseline stuffs aside and to the cool stuff, I'm also trying to give the firms each a "brain" by equipping them with a well-trained reinforcement learning algorithm. However, progress has been slow as designing and training a deep Q net is way above my paygrade and technical competency.
The job market in the UK and back home has been unforgiving. The former is extremely competitive, and more so for people that require a working visa. Whilst the latter, even worse as the pandemic worsens in the ASEAN region, hampering businesses of all sorts. I'm still scavenging relentlessly within the UK job market for opportunities to work, and potentially to settle down here. Albeit having some pretty constructive interviews – I've heard nothing back yet – fingers crossed!
On top of the course, I've also been gradually building up my CV by joining data science and machine learning hackathons. Compared to back home, the UK has tonnes of exciting hackathons to offer. They also often involve managers from big corporations presenting their company's pain points to the participant pool hoping for a miraculous solution in two days – free networking and a chance to prove your skills!
In terms of travelling, I've been obsessively exploring north Wales for the past month. Wales is truly an underrated destination as most people – especially foreigners like me – tend to scramble to the great cities of England or the natural wonders of Scotland. Wales is a cheap, surprisingly and unsurprisingly near, and no less beautiful place to visit. Of all the places I went, I adored Ynys Llanddwyn the most – a small island off the coast of the Isle of Anglesey filled with obsidian-like rocks and pristine coastal landscapes reminiscing Dragonstone in Game of Thrones.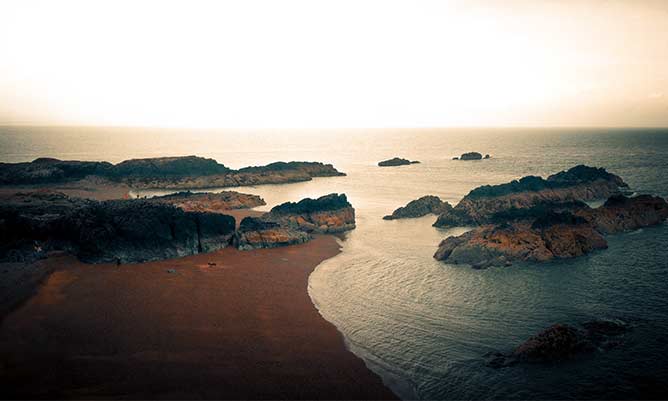 I've also hiked Mount Snowdon – the tallest mountain in Wales and England. Here's a snippet of the Llanberis path that'll lead you to Snowdon summit. Just amazing!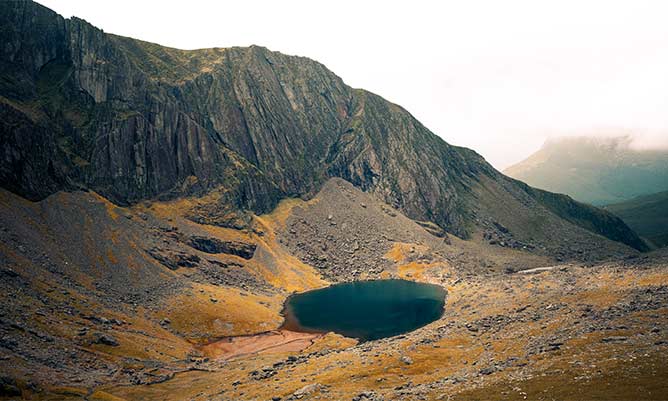 I guess that's all from me. It's such a great honour and opportunity to be able to write for the school and share my own AMBS and Manchester experience. I hope I've given you an interesting glimpse of what life could be in AMBS, Manchester and the UK as a whole.