For AMBS students, January is the time for revision and Semester 1 exams. Despite the hard work, it was a great opportunity to review the content we have been taught and put it to practice. I realised that I had significantly furthered my financial analysis skills when we were tasked to analyse Pets at Home's business model and financial information for one of our exams.
During the revision period, I decided to make the most of AMBS' facilities and use the Eddie Davies Finance Zone which has access to financial databases used by finance professionals such as Bloomberg Terminal and Capital IQ. Here is a picture of Bloomberg Terminal inside AMBS containing data on Pets at Home that I used.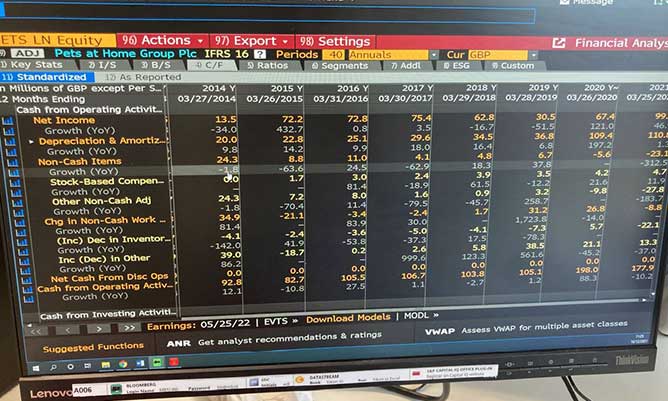 It is fantastic as students to have access to these programs as it enables us to gain expertise using financial databases which we will use in our future careers.
After lots of revision and coffees at AMBS, I had finally completed my exams. Now it was time to enjoy what the city of Manchester has to offer. We took a trip to Old Trafford to watch a Manchester United game and went to some of the many restaurants and bars around Manchester.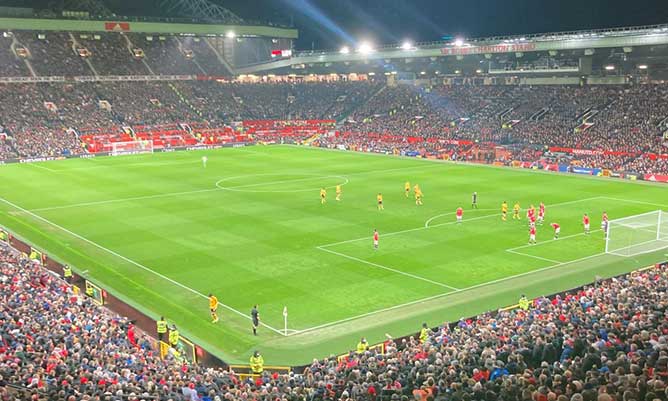 Recently, I also attended Manchester University re-freshers fair representing Accounting Society Manchester. Here, I had the opportunity to speak to students about our society and how we create events with some of the largest professional services firms to help our members become more employable.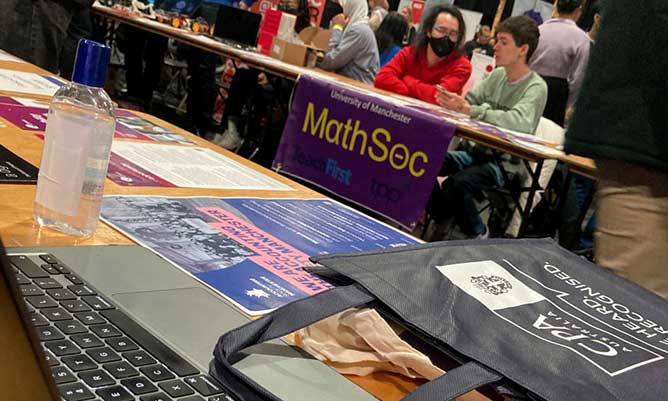 I took the opportunity to sign up to other societies and sports clubs within the University of Manchester. There were lots of great societies including The Language Society, Astrobiology Society and the Post-Crash Economics Society. The University of Manchester also offers every sport at all levels, there are even Korfball and Quidditch teams.
I am now looking forward to Semester 2 where I have chosen to study modules such as Mergers & Acquisitions and Investment Analysis. These practical modules will enable me to significantly further my financial acumen as learning how to invest is critical and M&A has become an important strategic tool used by organisations.
I also have some great extra-curricular activities to look forward to this upcoming semester. As a student ambassador, I am helping out at AMBS' offer-holder day and supporting AMBS' Y10 stock market challenge. With Accounting Society Manchester, we are hosting Mazars at AMBS, a top 10 accounting firm where they will discuss career opportunities with our members. Finally, I am currently taking part in the Elevate Business Case Study Competition where we are developing a high-tech sustainable solution for Barclays' banking business.
I hope you enjoyed this blog, more to come!