Hey guys! Wow, can you believe it's December already? The last 2 months flew by and now the best time of year is finally here! Besides the looming deadlines and never-ending job applications, the past few weeks have been filled with so many fun activities:
November Bonfire Night
Every year on bonfire night, a few friends and I would go to Platt Fields park for the bonfire light up and firework display. It's a super fun atmosphere as there is a funfair set up with lots of food, hot drinks and rides! Once I've warmed myself up with some food and hot chocolate, everyone would start heading towards the bonfire in the middle to watch it alight. The firework display would come shortly after, and for me, it was the perfect way to end the night!
Christmas Markets
I look forward to the Manchester Christmas Markets all year. The market spreads all throughout the City Centre and all the way into Deansgate. The Christmas lights everywhere and the smell of mulled wine really puts me in such a festive mood. My favourite thing about the market is definitely the FOOD! The Dutch Mini Pancakes with Nutella, German Currywursts and Hot Chocolate with Baileys are my go-to's! Ever since the Christmas Markets opened at the end of November; I've been almost every weekend.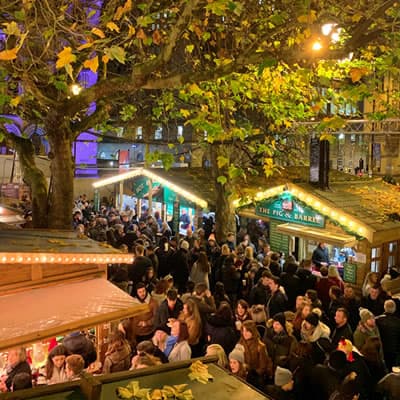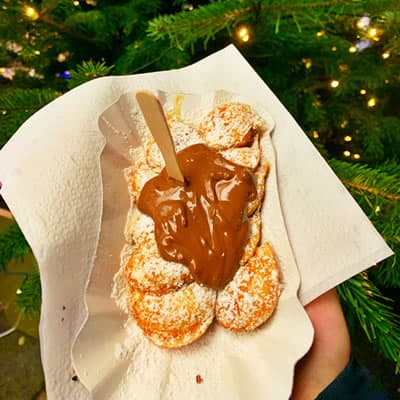 AMBS Christmas Ball
When December rolls around, you know it's that time when AMBS throws its annual Christmas Ball at the Midland Hotel. For only 10 pounds, you get a 3-course meal, 4 bottles of wine per table, 2 photo booths, a DJ + dancefloor and a truly unforgettable night! It's a great excuse to dress up and forget about all your responsibilities by dancing the night away. With this being my last year, my friends and I had to make sure we made the most of the photobooths!
It's almost winter break and I truly can't wait for this much-needed break. I'll be spending Christmas in Europe this year, doing a bit of travelling.
Till the next blog,
Have a Merry Christmas everyone!