Making friends and finding peers while attending university is fundamental for students' mental wellbeing and professional growth.
Unfortunately, due to the current COVID-19 pandemic, virtual classrooms have become the 'new normal' and many students, including myself, chose to study from remote, at least for the foreseeable future. Forging friendships in these circumstances might seem difficult, but I can guarantee you it isn't. You just need to be proactive. Hence why I want to use this first blog to discuss some of the tips I have employed to 'meet' and interact with fellow peers during my first month as an online student.
First of all, be open to new friendships. You can't make friends if you don't want to in the first place. Make it a goal, stay committed to it. It will make the job easier.
Use LinkedIn. Find your peers by typing 'University of Manchester' in the search bar. A long list of current students and alumni will appear. Send requests to connect, and include a brief introduction about yourself. It will let them know that you are open to network. If you want to connect with your specific coursemates, just add the course's title to the research.
Be participating. Attending classrooms from behind a computer screen shouldn't prevent you from actively contributing during classes and seminars. Try to keep your camera on, as it can make you feel (and appear) more engaged, and so more likely to speak up. Share your opinions, ask questions, and follow up discussions. In other words, advertise yourself. Your coursemates will see how engaging you are and might become interested in reaching out to you.
The University of Manchester's Library Service has set up virtual study spaces intended to bring students together and allow them to regularly study alongside their peers. Managed through Zoom, these sessions include a choice of three (online) environments for people to work in and move between silent rooms, quiet rooms, and break spaces (here students are encouraged to chat and interact with each other). The sessions run twice a week and are bookable on the AMBS website. Library and Student Support staff will also be available throughout.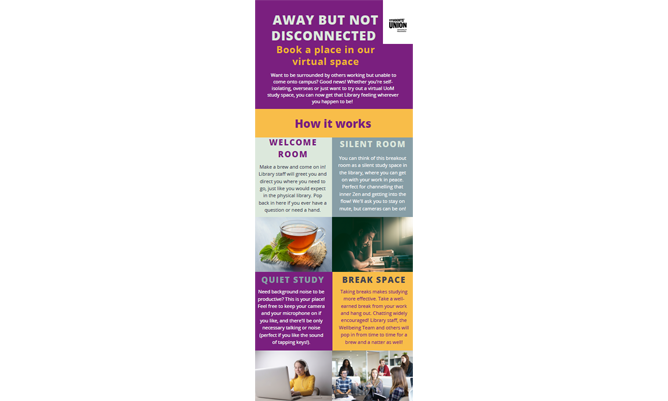 Lastly, the University's Students' Union (the largest in the UK) has set up a scheme for those students who are struggling with isolation and uncertainty caused by remote learning. As part of the scheme, they'll pair students with 'peer buddies' who will get in touch for weekly phone or video calls, providing some social contact and the chance to make a new friend. The SU has also plenty of societies, volunteering activities, and extra-curricular opportunities running throughout the year. Find out about and join some of these, it will get you more involved with the University's student community and provide that social outlet you might be looking for.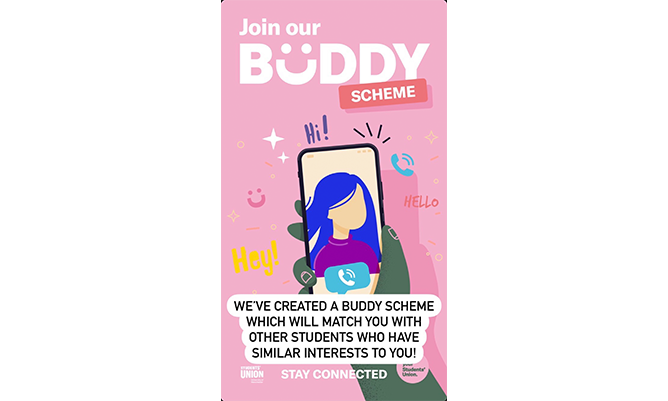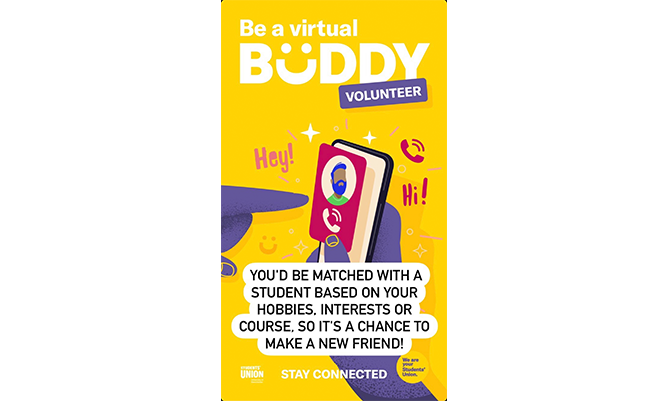 To summarise, take advantage of every opportunity that comes your way to improve these challenging times. The content of this blog is just one of the way to do so.