Welcome back to another blog post! I hope everyone has had a stress-free exam season and looking forward to the summer holidays.
Personally, exam season for me has been relatively stress-free because of the way COVID-19 structured PGT exams for IHRM & CIR to be open for 7 days. Because of this long time limit, I felt like I could structure my studying and revision along with a longer time frame and approach each question carefully. But with open book exams, I found the quantity of work to be somewhat overwhelming for the recommended time limit. One exam required me to write a collective 4500 words (BMAN62082: The Management of International Organisational Change) for 3 questions with Harvard referencing and case studies, which can be overwhelming for people to complete in 6 hours. Aside from that, exam season was considerably less stressful compared to when I had in-person exams as an undergraduate.
After exam season, I spent some time enjoying Manchester in line with government regulations, such as going to Hatch and going on a picnic with my friends. It's very refreshing having the opportunity to relax before starting my dissertation planning and research. Alongside that, PGT students also have an opportunity to go back on campus for dissertation meetings too! I have gone back to study in the library for exams but I'm looking forward to meeting my own supervisor to start my research on workplace wellbeing literature. I am slightly nervous about this opportunity and I'm looking forward to using my own experience from a foreign exchange program I've been part of to add to my own dissertation.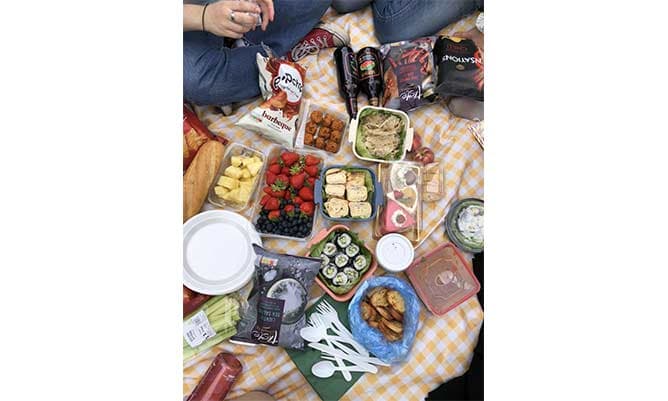 Before exam season I was chosen by the UK and Japanese Ministry of Foreign Affairs to take part in the MIRAI programme and worked with Sophia University students to present a case study on lifetime employment in Japan between a UK and Japanese banker. The opportunity has been exciting so far and there is an opportunity to visit Tokyo to look at local industries and strengthen relations. The opportunity is open to any student over 20 and they cover different academic areas, from technologies and art to science and economics! I recommend anyone looking into developing their worldview to apply so they can meet people from all over Europe, West Asia and Japan!
The past few weeks have been extremely busy for me, but reflecting back has shown me I've had a balance of work, fun and learning. I'm looking forward to starting my dissertation process and building my own academic understanding further.