Christmas this year was rather subpar due to the loads and loads of coursework and deadlines looming everywhere, plus the many COVID restrictions in place.
But on the bright side, the two weeks break allowed me and my peers to really deep dive into our coursework collaboratively without having to join lectures and lab sessions like we normally would, and most importantly, without having to be bombarded by the seemingly endless emails sent to us by our lecturers to remind us how behind we are (sadly).
All being said, especially during this epidemic, the holiday season really allowed me and my coursemates to mingle under a much more relaxed and fun-filled circumstance.
Speaking of Manchester, one simply could not ignore the burlesque and chubby version of St. Nicholas 'enthroned' in St. Peter's square along with the iconic Mancunian worker bee on his palm.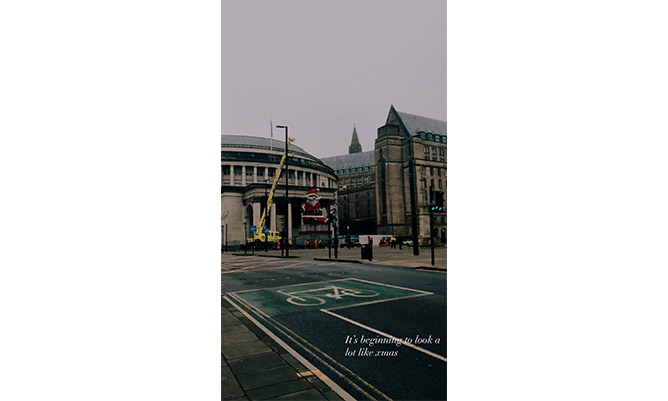 Not to mention that on some rare occasions the Christmas spirit decides to grace the city centre with some snow that further enhanced the overall Christmas spirit of the city.
The truth is, I did expect more for my first European Christmas (parties, markets and stuff), but we got to help the NHS! At least we got some snow and a scaled-down Christmas market.
What's Christmas without a feast!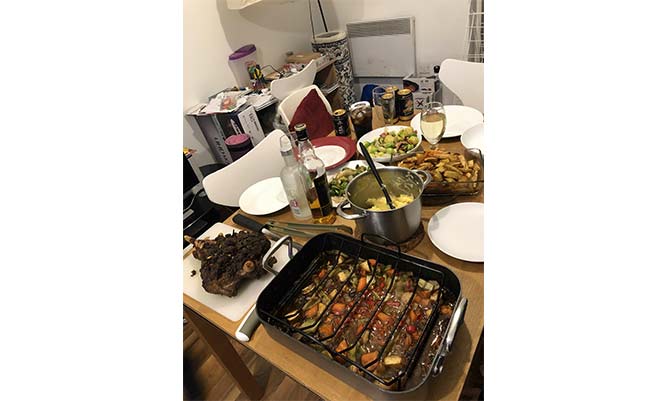 The feast I had was of oriental+Indian-nature, ranging from roasted cumin leg of lamb put together by my gastronomic friend, to Christmas essentials like Brussels sprouts laden with bacon grease. But still, getting together with people is by far the most important thing during Christmas.
I've also tried 'diligently' to quench my long-accumulated thirst for travel during the holiday season. Here are some of the snippets of my lone trip to the many natural landmarks within England! Firstly, and proudly, Land's End in Cornwall, the most westerly point of England.
If you're into cerulean waves crashing about in chasms formed between steep cliffs and seagulls braving the gale from the English Channel, this is your spot. Not exactly the easiest place to get to without a car, but if you're here, you'll definitely be astonished by the many rock formations along the Cornish coast like the Enys Dodnan Arch and Maen's Castle.
Since it's the holiday season, how about some snow to end this blog! To 'sweat off' the feast that I had for Christmas, I went hiking up the highest peak in the Peak District National Park – Kinder Scout. It was – as expected – really cold up there with the only occasional heat glare by the sun when the icy mist dissipates momentarily.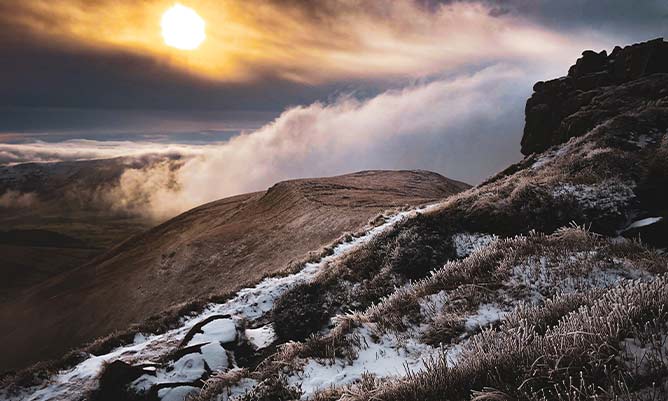 That's about it for this month's blog, hopefully the next part of the semester will be less hectic (I wish!).