So January was a bit of a blur. Many people say that it is the slowest month of the year, but it just evaporated for me.
January brought around our first set of Master's exams. Three exams spread over the course of two weeks gave us ample preparation time and enough gap between tests, but also spread the stress across several days. Nevertheless, it was definitely fun to see the light at the end of the tunnel. Preparing for the exams was made a whole lot easier with the opening of the newly refurbished state-of-the-art Alliance MBS building. With ample studying spaces, computers, printers, group study rooms, libraries, and cafes the building simply makes working a pleasure. This building is representative of how wonderful the university campus is – and what makes it all the more special is that it is exclusively available to business students, so it is not uncommon to meet friends from different courses across the building.
The exams also brought along some interesting weather – a stunning snowstorm hit Manchester and northern England and we woke up to quite a scene. I live on a high floor in my particular building, so I saw most of Manchester covered in white. It also made for a wonderful evening walk – my wife and I took a stroll in a nearby park and failed miserably at trying to build a snowman. I think the snow doesn't suit us very well!
Something that I particularly enjoy doing is watching football, and Manchester is a fantastic place to be doing just that – especially with Manchester City playing the kind of football they are these days. I support a club from outside of Manchester, but on the free weekends, I enjoy going to the Etihad Stadium to watch the "Blues" take on a visiting side. I watched City beat Wolverhampton Wanderers 3-0 in the Premier League on a chilly evening and Burnley 5-0 in the FA Cup on a rainy afternoon. Getting tickets is relatively straightforward, and the Student Union also sells them at heavily discounted prices with your student ID – so a good tip for football fans!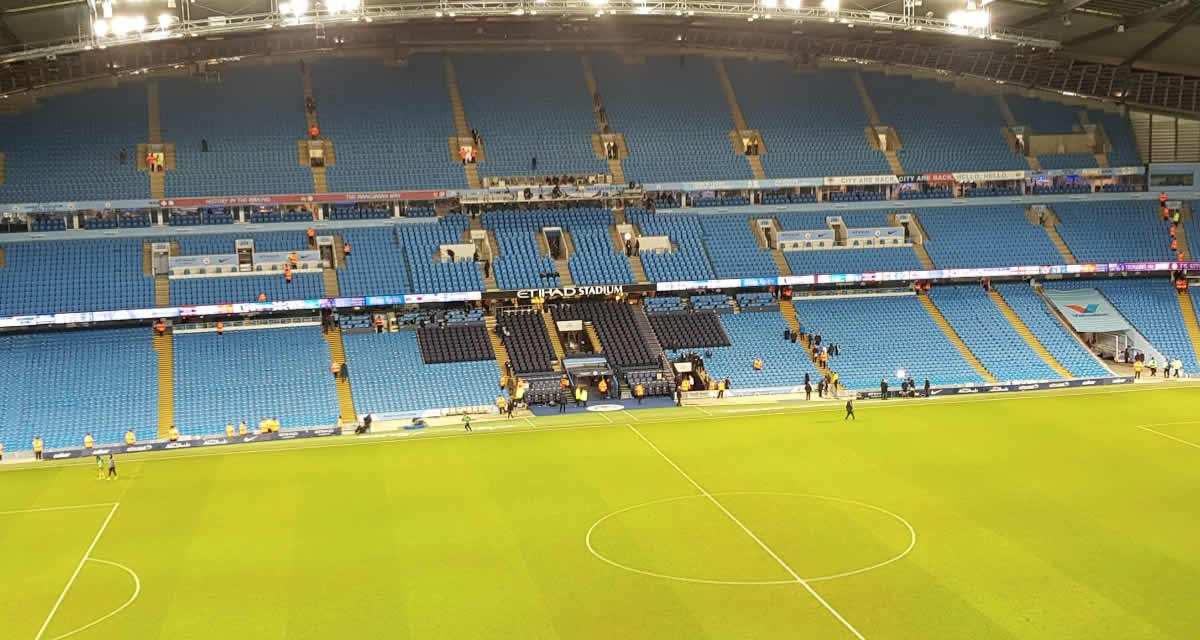 And now, the new semester is upon us. I have three new marketing classes, as well as one that continues on from the first semester. All our classes are in the new Alliance Manchester Business School building, so that makes every day even more exciting. With the rush of exams, the escape of football, the marvel of a snowstorm, and the excitement of a new semester, it's no wonder my January has flown by.
But as they say, it's time to fasten your seatbelts, because it only gets faster from here on!