The week before the spring break we had to get creative and produce a short film on 'the road to health and well-being' for our CIPD course. Assuming the role of media experts, we had to use the film to promote workplace health and well-being, a very important HR topic.
The CIPD course includes lots of this type of exercises. It is not very essay-based but we usually examine case studies, take part in small debates or role-play pretending to be recruiters, conducting mock interviews and getting feedback on our interviewing or 'handling difficult situations' practical skills. We are also visited by HR practitioners and University careers staff who provide advice and give us a better picture of the HR reality. The programme is overseen by Professor Miguel Martinez (a Chartered Academic Fellow of CIPD) and coordinated by Dr Sue Speakman (a Chartered Fellow of CIPD).
Although I am now attending the CIPD course, when I was starting my Master's research and entered the programme's website, I had no idea what the 'CIPD Course recognition' actually meant and if it was worth the £450 extra fee. If you are also wondering, I am here to help.
To begin with, CIPD stands for Chartered Institute of Personnel and Development and it is a highly regarded professional body with a Royal Charter and an extensive membership base; from the most senior HR professionals working in major national and international organisations, to a large student population, and a specialist Membership for academics in HR. We start by joining the CIPD as student members and upon our successful completion of the MSc and this skills programme, CIPD will upgrade our membership from Student to Associate.
In order to achieve this, we have to provide a portfolio of evidence of skills that will have been developed during the course and a Management Report that investigates a business issue and will be based upon our Master's dissertation. As you can understand, we are talking about a significant amount of extra work.
However, CIPD accreditation is essential for HR professionals in the UK and it is also highly evaluated in most countries, enhancing your CV and demonstrating your commitment to your chosen profession. In my opinion, it is the most practical course of our whole programme as it concentrates on vocational skills for HR. There is extensive information and database on its members' website, where you can find reports of work and workplace research, updates on workplace law, fact sheets and many other HR-related documents. This base proved to be extremely useful a month ago, when I was writing my dissertation proposal and I wouldn't have access to it if I wasn't a member.
Moreover, CIPD offers opportunities to network, as it brings you closer to HR practitioners through social media, guest speakers and attendance at conferences and the local Manchester CIPD branch. I recently attended the CIPD North of England student Conference along with my friends and had the chance to meet lots of people, get updated on the latest HR trends and reflect on my skills.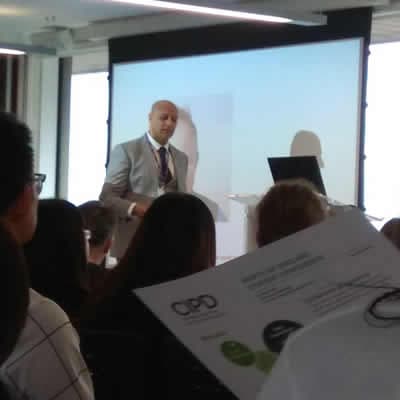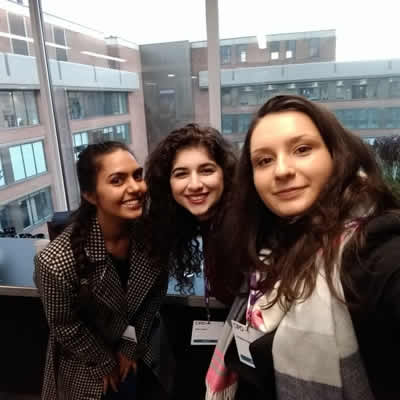 Overall, the CIPD course is designed to equip you with the skills both to enter the HR profession and work effectively within it. Nevertheless, don't worry if you are still unsure whether to take it or not. You don't have to take your final decision until the first weeks of the Masters and you will even have the chance to attend the first session without being enrolled.
The spring break is almost over and I am ready to get back to work as we have approximately one more month of lectures before the exams. During the holidays, I travelled and had a lot of fun with my family, new and old friends. As this Masters year is slowly coming to an end, I have promised myself to enjoy to the fullest every moment of it!