Welcome back to Manchester and I hope everyone has a great start to the second semester!
It has been an exciting period for me, getting to meet with my peers and lecturers after being away for a long period of a month. 2020 has been a challenging year so far, with multiple events happening across the globe such as the Australian fires…
Mother earth has been warning us of the importance of taking care of her and our wildlife.
As you might know, our university has been putting a lot of emphasis on the issue of sustainability, evident from the sustainability challenge, the partnership with vegebox people, and being recognised as the first university in the world as a carbon literate organisation. There are a few things that we as students can take part in as well, by practising the following easy tips in life, to help save our planet!
Zero waste shop
There are a few zero-waste shops across the campus and they are conveniently located. One of the shops is located just beside Manchester Academy, and sells a wide range of items from food seasoning, herbs, to laundry detergent. It is a great way to protect the environment by reducing usage of packaging and waste while gaining a huge bargain as most of the items are sold at a lower price than market price. This is due to the shop not needing to consider the packaging cost while pricing the item. Just bring along a few empty bottles and pop in when you are free- even if you don't have any, you can purchase some from the shop or swap your container there for a suitable one!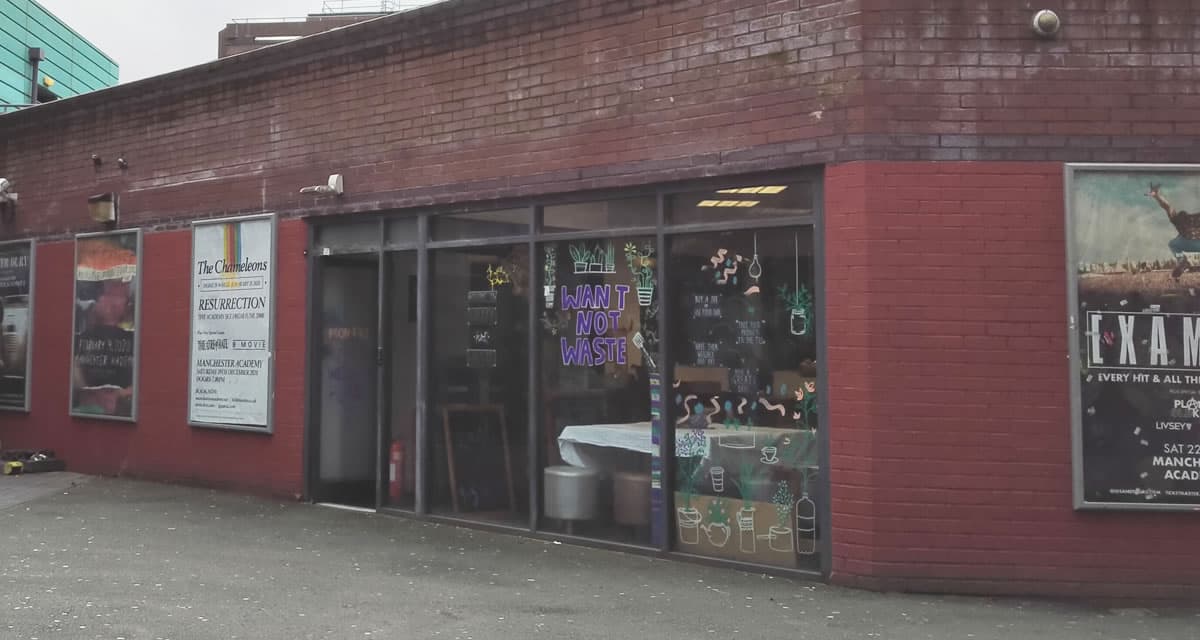 Take notes electronically
If you are a person who take notes for your lectures, why not try taking notes electronically? There are a wide range of electronic devices available from iPad to Surface go, which suit your needs. It can help reduce paper consumption (and even if you do recycle your notes, water and electricity is still needed in the recycling process) and help to reduce your personal carbon emission. Personally, I do find myself more organised since I started taking notes electronically as it's easier for me to organise my notes this way than having multiple folders at my desk.
Bring your own reusable mug for coffee and tea!
If you have attended some of the library's workshops at the Alan Gilbert learning commons, you will know that they do have free coffees, tea and hot chocolate for the attendees. We do encourage people to bring their own cup to reduce usage of paper cups. Some of the coffee shops even offer discount if you are to bring your own reusable mug to them- for example, Brew at the student union is currently having a 20p reduction if you do that!
I do hope the above tips have given you some inspiration on how to be more sustainable. As part of humankind, we should play our role in being more sustainable. It is never too late to start acting! :)
Find out more about social responsibility at Alliance Manchester Business School.