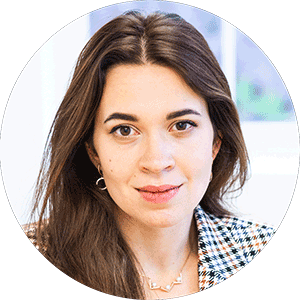 Read about the experiences of Olha Malynovska who graduated from the MSc Management course at Alliance MBS in 2019.
Why did you choose Alliance MBS?
"I wanted to switch my field of study and focus on business and management. The MSc Management course was specifically oriented for students like me, who had completely different backgrounds but wanted to gain solid knowledge and understanding of the business world. In addition, studying in the UK had been my dream since my childhood. I read and learned about the English educational system, always admiring it and imagining myself as one of the students there."
What were you doing before your MSc?
"I had just graduated from the National University of Kyiv-Mohyla Academy, where I was studying BSc in Sociology. I have always had an active lifestyle, so I participated in various volunteering organisations, preparing and leading public events."
What were the top 3 highlights of your programme?
"I believe that the most exciting part was the people I met during the programme. The variety of backgrounds and their openness impressed me. I was learning even outside of the classroom by simply speaking with people from around the world.
"Secondly, was the way the seminars were organised. From what I saw, the main goal of the whole programme was to give us in-depth knowledge of business and train us on how to present the information confidently and efficiently. I remember the most challenging part was fitting the project into the character limit.
"Last but not least is the University itself. Manchester architecture is outstanding. The combination of the castle-style and modern building makes this place truly unique. I'm a highly artistic person and seeing this every day inspired me a lot."
How has your career developed since graduating?
"After graduation, I moved to Toronto, ON, and started working for a small software company serving people around the world. Within a year, I got the position of Campaign Manager in the leading digital marketing agency in Canada, Candybox Marketing. I keep implementing the knowledge and skills I've learned in Manchester in practice every day. And it helps me to set up and implement successful marketing strategies and build trustworthy client relationships."
What advice would you give to anyone considering the course or Alliance Manchester Business School?
"Just go for it! There are plenty of courses, so make sure you familiarise yourself with them and select the one that fits your future goals the best."