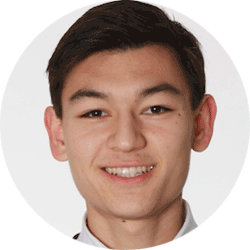 Why did you choose to study this Master's course at Alliance Manchester Business School?
"I chose to study at the University because of its reputation and ranking. Alliance MBS has a great reputation and the university rankings across the internet confirm the quality of the course.
"Being based in the Netherlands, I wanted to study at an English native country as I believed this was the chance to maximise my English language. Manchester in the UK matched these criteria.
"Manchester is a diverse and multi-cultural city and being able to meet plenty of people from all over the world with different backgrounds and stories has always been appealing to me. As the city is known for its diverse set of people and Alliance MBS attracting students from all over the world, it was an excellent pick for me."
Did you use the Alliance MBS Postgraduate Careers Service?
"Yes, I used the Postgraduate Careers Service throughout my whole job applying process from improving my cover letter and CV, to simulating the assessment centre day and interviews. I think it was really useful and definitely helped me to maximise my success chances on getting a job."
Can you tell us about your graduate role?
"I am currently a Product Supply Manager at P&G in the Supply Network Operations department. Supply Network Operations in P&G is the heartbeat of the company. The positions are designed to give new additions to the company an intensive immersion in the exciting and challenging front line operations world P&G works in.
"With this role, you could become the next forecasting expert for one of P&G's categories or work with P&G's customers to optimise their supply chain. Alternatively, you could be a new process engineer in one of the distribution centres or a project manager that gets our displays into store from start to finish."
What was the process of looking for a graduate role like?
"I think it was a fun but long process. Starting by identifying my personal interest, looking on LinkedIn for positions, to preparing for the whole applications process. Thus, I would definitely recommend starting the job application early."
What advice would you give to those looking for a graduate role?
"Start early, ideally right away when semester 1 starts. Liaise and work with the Alliance MBS Postgraduate Careers Service to improve your application and keep a close eye on the application deadlines."