There are various deals of British SIM from different companies such as Vodafone, Three, and EE so you can google what type is the most suitable one for you in advance.
For me, the internet was necessary to check the map to go to Manchester from London by tube and train. I ordered a Three SIM with unlimited call and message and 5GB data valid for a month in advance and picked it up at Incheon international airport. It was only around 7 pounds as there was a low demand due to covid-19. Although it doesn't work well in some places with weak signals, it was a great deal.
Airplane Schedule
Korean Airlines changed my flight schedule a few times but my final schedule was fixed 2 months prior to the departure day. On board, I had to keep a mask on except for mealtime. Additionally, flight attendants dressed like scientists in a lab, covering every part of their body. Overall, it was similar to a normal flight experience.
Surprisingly, 3 days later, it became forbidden to fly from Korea to the U.K. because of the pandemic. Lucky me, right?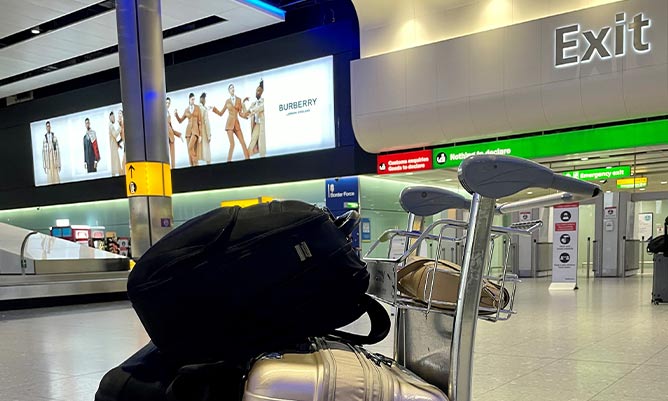 Flatshare
I used an app called 'Spareroom' to find a room to rent. There is not a highly dangerous place in Manchester suburbs near the city centre, but it's obviously recommended to live near the university as the bus fare is very costly in the U.K.
Tube & Train
There are some tube stations without a lift or escalator. If you are carrying heavy things, you might need to ask for some help from other people. On the other hand, there are usually lifts or escalators for people with heavy carriers at train stations. You can ask employees to open a gate for you!