International Business Strategy
Learn how to design an effective international expansion strategy which will your enhance organisational performance and give your business a competitive edge.
Featured Industry Experts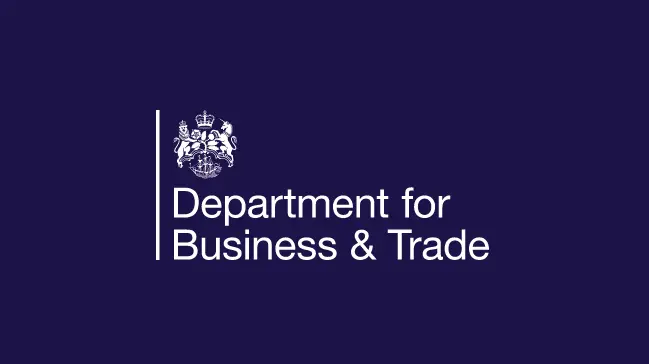 Guest Lecture from Philomena Chen, Head of Asia Pacific Trade at the Department for Business and Trade
On this course, you not only learn how to enter new international markets; you learn how to outperform your rivals in your chosen territories.
Alongside Professor Mario Kafouros, you will explore different types of international expansion strategies and and how you can use external information and developments to your advantage. From tools and techniques to frameworks, you will discover how to spot international opportunities and navigate cross-border complexities, so you can continue to find ways to beat the competition.
Successfully expanding abroad requires making decisions which are not always easy to get right. This course focuses on practical ways your business can implement an effective international strategy plan.
£4,800

4 days

28 Nov - 1 Dec 2023

Face-to-face

Manchester

Contributes to the Manchester Professional Diploma in Leadership
Key information
During this four-day course, you will gain practical and impactful skills to help you identify the most effective routes to success as you kickstart the growth and expansion journey of your business.
Starting by introducing you to the fundamentals of creating a global strategy, we will then explore the recent changes in global business dynamics and their implications before examining your organisation's current strategy and how it can be adapted and developed for expansion.
We will then move on to discover the technological and innovation advantages needed to expand internationally and you will:
Learn how to integrate locational advantages into global strategy
Understand the importance of choosing which functions, products, and services to internationalise to optimise performance.
We then concentrate on:
Choosing the most effective entry strategy for your firm and market of interest
Exploring the role of strategic alliances, joint ventures, and collaboration
Identifying appropriate locations for expansion and how to balance the opportunities and challenges of internationalising
The final part of this course will focus on using data effectively to assist your strategy planning and will combine your overall learnings by supporting you to prepare a draft of your organisation's global strategy plan.
There will be a networking drinks reception on evening one where you will get to know your course colleagues. There will also be a course dinner on evening three, offering the opportunity for your class to come together with a wider cohort of short-course learners to expand your networking opportunities.
Delivered face-to-face at Alliance Manchester Business School's Executive Education Centre, this course will take you on a journey to understand the right decisions to make when expanding internationally.
Through a variety of interactive and practical sessions including presentations, guest lectures, group discussions and collaborative workshops, you'll discover the tools, knowledge and techniques needed to accelerate your international business strategy and penetrate new markets.
This course recognises that international expansion cannot be achieved by a one-size-fits-all approach. Instead, your learning will be tailored to explore the needs of your business specifically, equipping you with the appropriate tools and techniques to implement in your workplace.
We aim for several stand-out learning experiences, including:
Applied Learning - A learning environment created by the course facilitator that draws on the experience and input of your course peers.
Knowledge Transfer A steady stream of feedback from participating peers with diverse business backgrounds on, for instance, how they overcome competitive obstacles in their international markets.
Reflection A rare time-out to contemplate your own strategic opportunities and challenges while engaging with our world-class faculty.
Network Expansion An expanding professional network drawn from your peers.
Personal Growth An expanding self-awareness of your own strategic competencies and how they can be honed.
Behavioural Change An adoption of new rationales and mindsets that improve international strategic decision making.
Facilitated Challenge A regular raising of difficult strategy questions by the course facilitator designed to take you away from your work environment into new work-territory.
The Manchester Experience An exciting and varied after-class evening programme shared with your peers in the industrial-revolution City of Manchester.
Strengthen your understanding of the fundamental tools and techniques needed to enter global markets
Identify and address the challenges and obstacles within your international market
Receive insightful feedback and expert opinions when crafting your international expansion strategy
Become a member of the AMBS Executive Education Network and benefit from top-class speaker events, regular updates, and networking opportunities with like-minded professionals
Gain expert insights through real-world case studies and industry speakers
How your organisation benefits
Practically apply your learning within your organisation by developing a draft strategy for growth and expansion
Use expert insights, experience, and data to confidently support your organisation to achieve its ambitions
Lead your team's decision-making process with confidence when expanding overseas
Identify and expand on opportunities that are advantageous for your business and learn how to act on them
Generate inspiring solutions and ideas to overcome your organisation's complex challenges
This course is for business professionals from medium to large sized organisations of all sectors and industries who have an aim of expanding into international markets.
Managers and directors that are responsible for the development and introduction of global products, as well as sales and marketing managers, and consultants wanting to enhance their understanding of international market strategies would particularly benefit from this course.
Mario Kafouros, Chair and Professor of International Business and Innovation is the Head of Division of People, Management and Organisations at Alliance Manchester Business School. He is also a Senior Editor of the Journal of International Business Review.
In addition to his wealth of industrial experience in the field of international business strategy, Mario has also worked in a number of senior positions within international research centres and universities.
Integrating theory with practice, Mario invites industry speakers with extensive business experience to this course to provide their highly insightful skills and knowledge.
Upon successful completion of this short business course, participants will be awarded the Manchester Professional Certificate in International Business Strategy.
You will also receive a digital Manchester Professional Certificate in International Business Strategy from Accredible, in the form of an online certificate and badge which can be displayed on LinkedIn profiles and represents completion and participation in the course.
You can choose to curate your own curriculum by attending any four courses from our extensive portfolio. On completion of the four courses of your choice, you will be awarded the Manchester Professional Diploma in Leadership.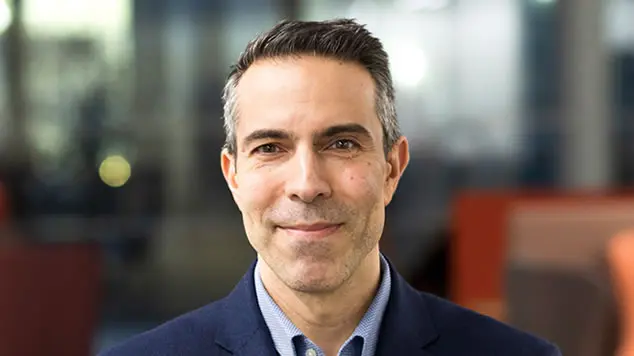 Speak to a team member
If you have any questions or would like to chat to us about this course and how it could benefit you, please get in touch with one of our course advisors.