Foundation in Business Administration and English
This 4-week programme equips young international executives and graduates with the key business and management knowledge and skills required for study in the UK. It is perfect preparation for starting an MBA or similar postgraduate course.
Before starting a postgraduate course in the UK, international students need to quickly understand the fundamentals of core business disciplines, at the same time as developing confidence in your knowledge of English in an academic and a business setting.
The course develops essential business and management skills and provides a good grounding in the theories and concepts needed to prepare you as a strong MBA or Masters candidate.
The Benefits
Insight into the fundamentals of core business disciplines
Key communication and interpersonal skills through regular presentations carried out on the course
Knowledge and confidence to use business and conversational English through total immersion in listening, speaking, reading and writing
Knowledge of how to work effectively in multi-cultural teams
Broader understanding and appreciation of management practice from a range of business sectors
Full insight to the academic and classroom environment
Ability to adjust your working mode to meet different challenges from those of the professional world
Delegates become part of our Executive Education Network, continuing their links with the business school through regular updates and events.



I'd recommend the programme to new MBA candidates and students who have not yet decided to take an MBA because the programme gives you a general view about the specific areas you will study. The programme also helps you to understand how UK business works especially through the guest speaker sessions with impressive entrepreneurs. The programme helped me to improve my communication skills and develop new skills that were useful during my MBA.
The Delegates
This course is for international graduates, postgraduates and junior managers who are looking to develop their business knowledge and management skills in preparation for an MBA or similar postgraduate course in a UK educational institution.
The Programme
The programme has been designed with a very specific audience in mind which means that it is closely tailored to your needs at this stage in your studies. We design the course each year based on previous feedback, using the expertise of our Alliance MBS academics and selected guest speakers to create the right programme for the group.
The intensive course develops skills in three key areas – business concepts, general management skills and study tools. It gives an excellent overview of modern business practice through:
Business communication and presentation skills
Management of organisations
Accounting and finance
Change management
Macro-economics
Strategy
Marketing
Creativity in business
Leadership
British culture
The Team
Alliance Manchester Business School has some of the most highly-regarded experts in business management. By working closely with industry, the team can solve real problems, predict future trends and drive change in business and management.
Our highly experienced team ensures everything about your programme runs smoothly. From booking on to the course to your post programme executive coaching sessions, they aim to make your Alliance MBS experience as enjoyable and stress free as possible.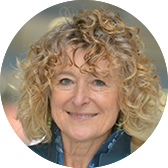 Marie-Claude Witcombe
Course Director
Joanne Cherry
Programme Administrator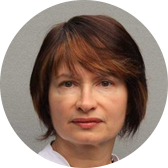 Lorna Hitchin
Business English Teacher and Course Co-ordinator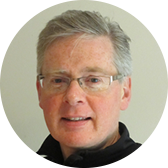 John Brophy
Presenter and Course Co-ordinator