Data Science for Business Decision Making
Discover the importance of using data to inform your decision making
There's never been a more critical time for business professionals to possess the data science knowledge needed to take their organisation to the next level.
Uniquely designed for executives and managers with no previous data science background, this programme will provide you with the skills to navigate data-based decisions, implement organisation-wide data-driven initiatives and tackle your organisation's key challenges.
Data-focused projects are constantly evolving and becoming more prominent in almost every industry, so by acquiring the skills needed to make data-informed decisions, you can help to put your organisation in the most advantageous position.
Many CEOs and managers recognise that data can improve their company's productivity, reduce risk and increase market share. However, many executives are still sceptical about placing their confidence in analytics or lack the skills to use data to its full potential.
77 In a 2019 survey of 65 Fortune 1000 executives, researchers found that 77% of respondents found business adoption of big data and AI initiatives to be a challenge.
SOURCE: NEWVANTAGE PARTNERS
67 In a 2020 survey of 300 data analytics leaders from the US, UK, Germany, Denmark, Sweden and Norway, 67% of business leaders rely on "gut instinct" over data for business decisions.
SOURCE: ALATION
Key information
Carried out over 7 weeks, this programme will equip you with the skills to help you understand and solve challenges and improve your organisation's processes.
Duration: 7 weeks, online, 4-6 hours of learning per week
Start dates:
13 March 2023
15 May 2023
Fee: £1,480*
Early bird rate: £1345 (book before 6 February 2023)
*If you are a University of Manchester alumni or have attended an executive education course at Alliance Manchester Business School, you qualify for a 10% discount. Please contact AMBSopen@manchester.ac.uk before booking your place.
Programme topics
During this 7-week online programme, you'll learn through a variety of learning methods including hands-on programming demonstrations, pre-recorded video lectures, live seminars, group discussions and an end of programme assessment.
This programme has been built with busy business professionals in mind, so the modules will be available to complete when it suits you best. Whether you choose to fit your learning in before work, on your lunch break, or on your commute, this programme has the flexibility to fit around your work and life schedule.
The programme topics include:
An introduction to data science and foundational analysis methods
How advanced data visualisations can be used to persuade and influence stakeholders
Characteristics and quality of predictive models, and how they can inform business decisions
Making predictions by classifying outcomes
The differences between supervised and unsupervised learning
The importance of language analysis and using data to extract meaning from text
Programme experience
Bite-sized learning
Mobile learning app
Dedicated programme support team
Peer learning and feedback
How you benefit
Expand your knowledge of basic data analysis and R programming language
Use data knowledge to predict future outcomes and mitigate risk using classification tools
Build the confidence required to perform successfully in a data-driven business environment
Connect with business professionals to gain insight from a large breadth of sectors and industries
Discover how industry leading organisations have applied data science effectively to achieve business success, and apply their learnings to your organisation
How your organisation benefits
Improve your expertise of data-driven decision-making and share your knowledge with your organisation
Strengthen your relationship with data teams, clients and partners by using data visualisation tools to communicate effectively
Identify, recommend and apply data informed solutions to your organisation's unique challenges
Who should attend
This programme is for mid-senior functional managers, consultants and analysts from a wide range of industries that implement data widely such as:
Retail
Healthcare
IT
Marketing
Finance
No coding or programming experience is required to take part in this programme. 
Course lead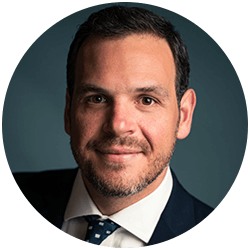 Doctor Panos Sarantopoulos is a Lecturer in Marketing at Alliance Manchester Business School and has accumulated many years of experience researching and teaching in the areas of market research and analytics.
His work has appeared in various elite world journals, such as the Journal of Marketing Research and the Journal of Business Research, and has received recognition in the form of best paper awards and funding from Fortune 500 companies. Prior to his academic post, he has worked as a data scientist internationally in Greece, Spain and Sweden.
Industry examples
Throughout the programme, you will explore how world-leading global organisations have used data to create business solutions and communicate their analyses effectively to their stakeholders.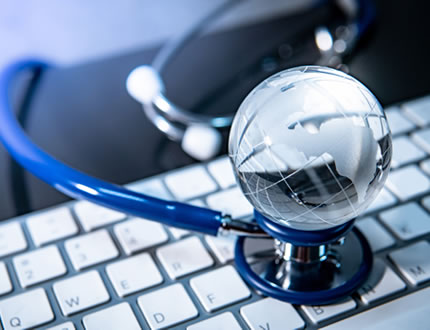 World Health Organization
Understand the power of data visualisation and predictive models with WHO's health report and online data repository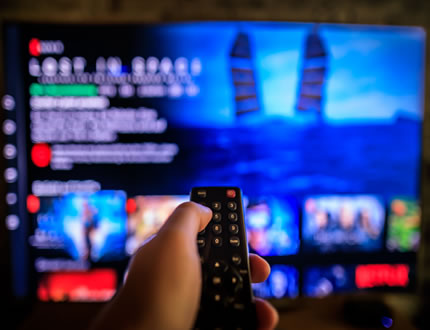 Netflix
Discover how clustering influences what movie or series Netflix recommends for your next binge-watch.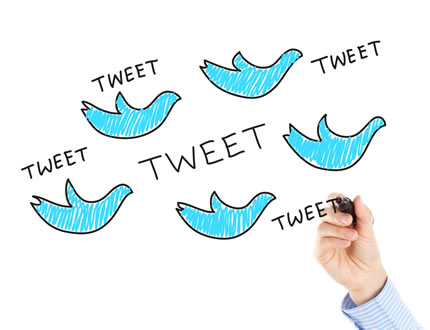 Twitter
Data science is not just numbers; text analysis is essential for Twitter's trending tweets.
Certificate
Upon successful completion of the programme, participants will receive a verified digital certificate of participation from Alliance Manchester Business School, The University of Manchester.
Note: Your digital certificate will be issued in your legal name and emailed to you at no additional cost, upon completion of the programme, per the stipulated requirements. All certificate images are for illustrative purposes only and may be subject to change at the discretion of Alliance Manchester Business School.
In addition to a certificate, participants who successfully complete the programme will also receive a digital badge via email from Accredible, which can be displayed on LinkedIn profiles and represents completion and participation in the programme.