BAE systems case study
Leading Complex Projects, Programmes and Portfolios (LCP3) Programme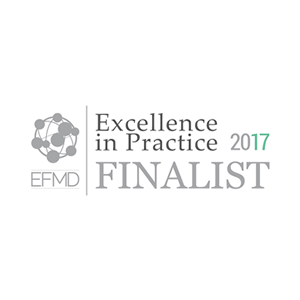 The extensive environment in which BAE Systems operates is changing with greater competition, more demanding customers and increasingly complex projects; this requires a different kind of project leader that is outstanding and has the ability to manage and lead in this challenging environment.
In 2014 BAE Systems identified the need for a brand new learning and development programme for senior, delivery focused, project, programme and portfolio leaders and managers. With Project Management at the core of everything that BAE Systems do, this programme was deemed critical in building a talent pipeline of world-class project leaders that win and deliver world-class projects, programmes and portfolios with confidence.
Our partnership designing the programme became highly collaborative and inventive. BAE Systems bringing their expertise, challenges and lessons learned from delivering highly complex projects. Alliance MBS bringing its teaching and research expertise in project leadership and management of complex projects.
Over the course of 18 months, participants develop skills and knowledge across six core competency themes - each bringing its own particular benefit to an individual's leadership capability.
The residential sessions take place at four locations worldwide: United Kingdom, Australia, USA and United Arab Emirates, drawing on the local expertise of the international partner institutions.
Whilst LCP3 has not yet completed its first full planned cycle, its effect is already being felt within the business with considerable signs of impact being seen early on in the LCP3 programme lifecycle:
Improved project and business performance
Knowledge sharing across the business
Building a robust talent pipeline of future project leaders
Highly motivated staff with increased confidence
Improved customer intimacy and understanding
As LCP3 is a global programme, the participants were from all areas of BAE Systems, this significantly added to the richness of the discussion sharing challenges and solutions. The two reflective practice paper assignments require you to take selected concepts from the course and apply them to real world challenges within your role. This reinforced the learning for me and provided real benefit to the company.