The Manchester Management Development Programme

A five day management and leadership course recognised by the ILM (Institute for Leadership and Management) covering the essential aspects of business: Leadership, Talent Development, Finance, Strategy, Innovation and Project Management.
In line with the UK Government's advice about coronavirus, Alliance Manchester Business School and The University of Manchester has suspended all physical face-to-face teaching.
All staff are working from home and you can contact them by email or phone for any queries or information about this or any other Executive Education programmes.
Please email Kieran MacCourt (kieran.maccourt@manchester.ac.uk), Business Development Manager Open Programmes
The programme
From crafting strategy, getting products to market, building and converting leads, embedding continuous change and managing talent, to simply becoming a better and more agile leader, this programme will provide you with the tools, action plan and confidence to take on a wide range of business issues.
Highlights
Concentrated learning over five days
Delivered at our purpose built Executive Education centre
Personal action plan to take away
Ideal for new managers, those facing transition or wanting to refresh their skills
Pre Programme
Access to online learning portal and course materials
Leadership DNA assessment tool Hogan
Day 1: Leadership in practice
Start the week as you mean to go on. Through a Hogan psychometric assessment know where you are performing at your absolute best and how you solve key managerial problems to steer a successful organisation in to the future.
Day 2: Leading teams and talent development
Identify with the people around you. Realise how you can build and lead effective and high performing teams. Create opportunities to develop others and retain the best talent to strengthen your organisations productivity.
Day 3: Finance
Take the fright out of financial. Understand the progressive commercial context from financial strategies right through to clear reporting and how this can change over time. By the end of the session you will understand how to develop your own performance dashboard.
Day 4: Strategy and innovation
Think strategically for your business. Get a clear focus on the strategic context facing modern organisations; recognise the drivers of innovation and how to mitigate risks whilst seeking new opportunities.
Day 5: Project management
Define, design and implement projects. Get to grips with relevant project management concepts, processes, tools and techniques to use within your organisation. Understand team dynamics and their impact on projects.
Post Programme
Certificate of Programme attendance
Continued access to digital learning resources
Enrolled in Executive Education Network
The programme strives for impact in your organisation. Over the programme you will develop your critical thinking to be able to apply this throughout your career.
How you benefit
It is designed to accelerate how you, as a manager get the best out of your business, giving you the capability to master the challenges and opportunities facing your business now and in the future.
Know when you are at your best, what happens when you are under pressure and how this affects other around you.
Appreciate what makes great teams work and recognise the impact of bias in developing talent.
Increase your commercial acumen and financial awareness to make more effective commercial decisions.
Increase your skills in strategic thinking and innovation and how to put them to work in your organisation.
Hone your project management skills to run more effective projects, know what works, how to succeed and how to reduce the risks of failure.
Leave with a bespoke action plan designed to promote the growth of your business.
The opportunity to share experiences with managers from such a wide range of organisations, and from across the world, was invaluable; it enabled me to look at my own work from a new perspective.
Participants profile
The role of a manager is crucial and complex. No matter which industry or sector you are from our programme provides you with the opportunity to become more confident, more efficient and more effective.
Are you:
Stepping into a more strategic role?
Developing your position within the business?
Looking to bring about change or drive growth?
Making sense of the complexity within a fast changing environment?
Seeking to further increase your confidence as a manager and leader?
Embracing a new role with people management?
Moving into a management role in a different part of an organisation?
Wanting to deepen your understanding of business processes?
Professionals from a range of sectors and backgrounds including engineering, logistics, finance, sales, health and manufacturing work together around common themes. They benefit from the opportunity to network, generate ideas, share best practice and be inspired.
I was able to draw comparisons between the learning and real life work situations. Like most people I'm guilty of working too much 'in' the business and not enough 'on' the business, now I can see when I need to take a step back and view the bigger picture.
Our experienced team
Alliance Manchester Business School has some of the most highly-regarded experts in business management. By working closely with industry, the team can solve real problems, predict future trends and drive change in business and management.
Our highly experienced team ensures everything about your programme runs smoothly. From booking on to the course to keeping you focused on your business challenge they aim to make your Alliance MBS experience as enjoyable and stress free as possible.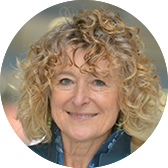 Marie-Claude Witcombe
Programme Manager

Dr Dane Anderton
Programme Director and Senior Lecturer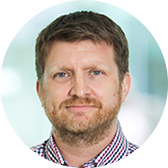 Kieran Maccourt
Business Development Manager Open Programmes