PGDip (Postgraduate Diploma) Management Practice
A senior leader apprenticeship focusing on strategic leadership development and fully funded through the apprenticeship levy.

This part-time, blended learning programme includes a postgraduate diploma and practically applies insight to real business and organisational issues.
In line with new guidance from the IFATE Policy on Degree Apprenticeships, and as part of our commitment to continuous improvement, the Senior Leader Apprenticeship Programme is currently undergoing a design review.
The programme will retain the same Level 7 Senior Leader Apprenticeship qualification, the same post graduate level award and the same blended learning design.
The new design will incorporate a shorter overall length, new Post Graduate Diploma Senior leadership and enhanced curriculum content.
The new programme is planned for our November intake, with new course details expected Monday 1st August.
For more details on the new design, and to apply for a place, please contact Jill Ingham.
The programme
The part-time blended learning postgraduate diploma is a senior leader apprenticeship (Level 7) accredited programme from The University of Manchester. The taught element takes place over 24 months, with up to five additional months to complete the End Point Assessment. Both parts must be undertaken to successfully complete the apprenticeship.
Who is the programme for?
The Postgraduate Diploma in Management Practice has been designed especially for strategic leaders in the private, public or third sector who are responsible for delivering results.
Places on the programme are limited and we encourage you to get your application in early.
What are the benefits for me and for my organisation?
By using apprenticeship levy funding for this programme, companies can cost-effectively develop managers and leaders to build successful, sustainable and profitable businesses for the future. This will help employers to develop more confident and agile leaders and attract new talent. Please check with your employer that Alliance Manchester Business School, The University of Manchester is an approved learning provider before starting your application.
What topics will I study?
There are eight core units which drive personal and organisational impact. Each has been designed and convened by a Unit Director from our Alliance MBS faculty to meet the required knowledge, skills and behaviours for the apprenticeship. The Unit Director or a different member of the programme team delivers the teaching on each unit. Please explore the programme in detail below.
View the programme architecture >>
View the programme top-up to MSc (non-levy funded) >>
Reflexive Leadership in Context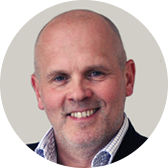 Unit Director - Dr Paul Evans
Senior Lecturer in Leadership Development
Content themes include:
Leadership perspectives, practice and becoming reflexive
Leading complexity, culture and context
Leading and following: agency, power and resistance
Doing things right: ethics and leadership practice
Market-led Strategy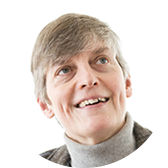 Unit Director: Irene Roele
Senior Fellow in Management
Content themes include:
The strategic agenda in a global context
External forces at work: industry dynamics and digital dimensions
Internal forces at work: developing dynamic capabilities
Customer dynamics: the marketing agenda
Measuring Business Value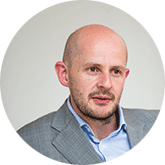 Unit Director: Julian Jones
Lecturer in Accounting
Content themes include:
Principles of financial strategy/management in business systems
Exploring the drivers of value in organisations
Evaluation of risk and return in the management of services
Innovation and Entrepreneurship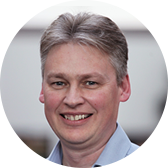 Unit Director: Dr Mike Kennard
Senior Lecturer in Strategy & Innovation
Content themes include:
Innovation and entrepreneurship: why it matters
Creating and managing innovative and entrepreneurial environments
Innovation through collaboration
Opportunities and threats: globalisation and disruptive technologies
Strategic Commercial Management
Content themes include:
Foundations of commercial relationships
Managing risk and opportunity
Commercially driven decision making
Influencing supplier/partner behaviour
Applying rigorous and consistent commercial process and procedures
Managing Projects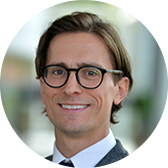 Unit Director: Dr Alec Waterworth
Senior Lecturer in Project Management
Content themes include:
Project owner roles and dynamic capabilities
Project-based firms and operational capabilities
Project leadership
Governing the delivery organisations
Platform Ecosystems Strategy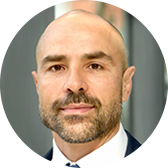 Unit Director: Prof. Panos Constantinides
Professor of Digital Innovation and Digital Learning Lead for Executive Education
Content themes include:
Platform ecosystems
Digitisation and digitalisation
Digital markets and data
Digital labour platforms and the future of work
Policy implications for platform ecosystems
Leading in the Workplace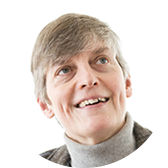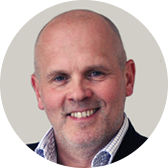 Unit Directors: Irene Roele & Dr Paul Evans
Senior Fellow in Management
Senior Lecturer in Leadership Development
Content themes include:
Your final portfolio - selection and presentation of evidence
Exploring your new leadership capabilities
Developing a strategic business proposal
Final narrative on organisation impact
Preparing for professional discussion (End Point Assessment)
End Point Assessment (EPA)
On completing Unit 8, students meet the majority of requirements to proceed to the End Point Assessment (EPA) stage.
You have up to 12 weeks to produce a business proposal with your employer and the end point assessor organisation for the course.
On submission of the proposal, students go forward to the EPA which is composed of two parts:
A professional discussion based on evidence submitted in the portfolio demonstrating all the Senior Leader Apprenticeship standards
Presentation of you strategic business proposal.
MSc Top-up (not levy-funded)
Students who complete the Postgraduate Diploma with no less than a 50% pass rate in any unit have the option to top up to an MSc Management Practice. The MSc requirements include:
An additional 60-credit unit taken over a maximum of six months after the End Point Assessment has been achieved
7500 word individual impact project, building on the work you undertake on the End Point Assessment
Surrender of your postgraduate diploma qualification.
This is not accessible for apprenticeship levy funding. The additional cost of £4000 can be paid by yourself or your employer.
Key information
Duration
Up to 29 months (part-time blended learning)
Class time
21 days: one induction day + eight x 2.5-day course units
Location
Alliance Manchester Business School or onsite for in-house cohorts
Minimum professional experience
Three-five years' management experience (with strong and consistent career progression and achievement)
Entry requirements
First or Upper Second class honours degree (2:1), three years' management experience (with strong and consistent career progression and achievement), plus interview with the programme director.
or
Five years' management experience (with strong and consistent career progression and achievement), plus interview with the programme director.
*English and Maths GCSE at grade C or above, or equivalent qualification, are also required to successfully complete the senior leader apprenticeship. Alliance MBS will support you in gaining the qualifications if you do not already have them.
Accreditation
A Postgraduate Diploma awarded by The University of Manchester
Senior leadership apprenticeship (level 7)
Professional recognition award MCGI (Member City and Guilds Institute)
Student Membership of the Institute of Leadership and Management can be upgraded to Professional Membership on completion
It can be daunting when you first start off on the programme. There's a lot to think about, so it's important to stress the support you will get from the university.
How you benefit
The PG Diploma Management Practice has been specifically designed to align closely with day-to-day roles: underpinning your working practice with a solid understanding of contemporary management and leadership theory, and the senior leader apprenticeship embedded throughout.
Personalise your development through an emphasis on reflective practice, psychometrics and coaching
Focus learning though practical, work-based modules, applying new knowledge and skills to real business and organisational issues through reflective practice papers
Build your confidence to ask difficult questions and make informed decisions
Individualised assessment approach allows you to focus on the challenges you face as a professional leader
Equip yourself with strategic leadership skills to support your organisation's performance and long-term sustainability
Improve your management and leadership skills by combining work and study, with 20% of time spent off the job undertaking the course and relevant development activities
Upskill your project management capability
Develop confidence and agility as a leader
Gain up to nine points of impact on you, your team and your organisation
Network and learn from fellow students from a wide range of sectors and backgrounds



I took on the role of Managing Director nearly two years ago and, previous to that, it's been ten years since I've done any kind of education so I figured it was exactly the right time to come back and brush up on new theories, get new content and figure out how I apply that to my job.
Participant profile
Level 7 senior leadership apprenticeships are for professional strategic leaders in the private, public or third sector who are responsible for delivering results through:
Direction and vision
Identifying long term opportunities and risks
Shaping innovative and supportive cultures
Since launching in 2019, our Management Practice apprenticeship programmes have attracted:
150+ employers
230+ learners
Previous apprenticeship learners at Alliance MBS have job roles including Operations Manager, Finance Manager, HR Manager, Senior Project Engineer, Director, Chief Executive Officer, Managing Director and Partner.
Professionals from a range of sectors and backgrounds, including engineering, law, healthcare, leisure and manufacturing, work together on our multi-organisational programmes. Companies can also choose to commission an in-house programme, dependent upon student numbers.
It will help with some areas that I need to develop in order for me to progress within my career. It allows me to do this as part of my full-time job.
Our experienced team
Our highly experienced apprenticeship team are here to advise and support you throughout your time with us. From helping to guide you through the application process to keeping you focused on your business challenge, they aim to make your experience as stress free, focused and relevant as possible.
Kate Julian, Programme Director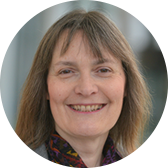 Kate Julian
Programme Director
As Programme Director, Kate is responsible for the academic content and processes of the postgraduate diploma and senior leader apprenticeship.
Steve Priddis, Practice-based Tutor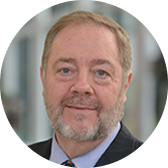 Steve Priddis
Practice-based Tutor
As practice-based tutor, Steve guides students through their portfolio development, conducting regular progress reviews with student and mentor. He delivers face-to-face and online coaching sessions throughout the two-year course, focusing on individual leadership development.
Hayley Atkinson, Instructional Designer & Learning Technologist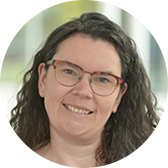 Hayley Atkinson
Instructional Designer & Learning Technologist
Hayley looks after students' online learning platforms and supports the programme virtually.
A bank of online elements allows students to attend modules better prepared, with ideas, questions and new approaches and challenges already forming.
Dr Jill Ingham, Client Relations Manager, Apprenticeships

Dr Jill Ingham
Client Relations Manager, Apprenticeships
Jill is the first point of contact if you are interested in applying for the course. She will answer any questions you may have and support you with your application.
Enquiries and applications: Email Jill >> | 07769 294081
Victoria Mansfield, Degree Apprenticeships Manager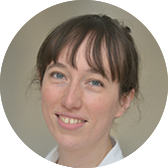 Victoria Mansfield
Degree Apprenticeships Manager
As Degree Apprenticeship Manager, Victoria is responsible for all the processes and procedures required to deliver apprenticeship programmes at Alliance Manchester Business School.
Frequently asked questions
About the PGDip Management Practice
What date will the programme start?
The Programme Immersion Day will take place in November 2022.
Can you convert to an MSc at a later date?
Yes, you have up to five years from starting the programme to complete the top-up unit.
What does the work-based mentor do?
Your Work-based Mentor must agree to support you in gaining the right training opportunities and spending 20% of your work time on the apprenticeship. They must also attend quarterly review meetings between you and your University Practice-based Tutor to discuss and review your progress.
The application process
Am I eligible for an apprenticeship?
Can I apply if I work outside England?
It is an ESFA requirement that apprentices spend at least 50% of their work hours in England. Exemptions may apply if your occupation involves significant travel outside the UK (such as British armed forces and travel/tourism) – please speak to our team for advice.
Can I study this course if I already have a Master's qualification?
Yes, as long as it is not a master's qualification in a related topic such as business, management or leadership.
Why do you need my GCSE certificates?
It is a requirement of the ESFA apprenticeship rules that you achieve this before the end of your apprenticeship. We will support you to gain an equivalent qualification, known as Functional Skills, and we will enable you to undertake this alongside the programme.
What if I didn't get Grade A-C at GCSE for Maths and/or English (or equivalent)?
You can undertake the Functional Skills course during the programme.
What if I can't find my GCSE certificates?
Can I apply if I work part-time?
Yes – please get in touch. We will need to know how many hours per week you work to determine whether you should apply for our part-time route.
Can both of my references be from people in the same organisation?
Yes, both references can be from within the same organisation.
I haven't discussed my application with my employer, does this matter?
Yes, you must have the agreement of your employer and their support for you to: determine whether this is the right programme for you; receive funding; spend 20% of your contracted hours on off the job Training; and gain the development opportunities necessary to complete the programme. You employer will also enter into contractual agreements with The University of Manchester and the ESFA to support your apprenticeship.
Paying for the PGDip Management Practice
What is the cost of the PGDip Management Practice?
The cost is £14,000 per place, fully funded via the apprenticeship levy scheme if your organisation is a levy payer. If not, you can apply to the levy scheme for 95% of the funding and your employer pays 5% (£700) – this is called co-investment.
Please note that if your organisation's levy account has insufficient funds to cover the fee in any given month, co-investment rules will apply for the shortfall.
How do I pay for the PGDip Management Practice?
We draw from your organisation's levy pot, which sits in the government's Apprenticeship Service department.
Non-levy paying organisations will be invoiced directly for the 5% co-investment.
Can the MSc top-up be funded personally?
Yes, an individual student can pay the MSc top-up in an agreed payment plan.
During the programme
How will I be assessed for the PGDip Management Practice?
You will be assessed entirely by coursework, with your assignments designed to help you apply your new knowledge into your workplace.
How will the programme be delivered?
The programme is blended, meaning a combination of online tutorials online and 2.5 day classroom workshops – one for each unit.
Where will the programme be delivered?
The Programme Immersion Day and workshops are delivered in our Executive Education Centre, which is next to Alliance Manchester Business School on our Oxford Road campus.
Do I have to attend every unit workshop?
Yes this is a programme requirement.
What is the weekly time commitment needed for the PGDip Management Practice?
20% of a 35-hour contracted week means 7 hours on average per week in work time. We recommend at least an extra 5 hours per week in personal time.
Will I be given time off work in order to study?
Your employer must commit to giving you 20% of your standard working hours for 'off-the-job' study. This can be managed flexibly over the duration of your programme – it doesn't have to be exactly the same amount of time each week.
Can you get exemption from a specific unit if you have a professional qualification already (e.g. accountancy)?
This requires you to demonstrate how you already meet the learning outcomes for a unit, and that your employer agrees that you could still achieve the knowledge, skills and behaviours required.
Changing circumstances
What happens if I leave my employer after starting the PGDip Management Practice?
You can transfer your place to another employer and continue studying, providing they agree.
If you move to a non-levy paying employer who agrees to take you on as an apprentice, your employer would have to pay 5% of the remaining training price.
If you move to an employer who does not take you on as an apprentice, you can continue on the PGDip by paying the remaining fee yourself but you would no longer be on an apprenticeship and you will not get the SLA.
What happens if I have to take time off for ill health?
You may take a break in learning. Arrangements for returning to the apprenticeship would vary depending upon the stage you're at in the programme and the length of your break. It is often possible to pick up at the same point in the programme with a subsequent cohort, subject to availability.
Can I continue the programme if I become pregnant?
Yes, you can take a break in learning for the duration of your maternity leave.