Full-time MBA Class Profile
Handpicked from across the globe, our MBAs are committed, driven and talented.
You will study with a diverse group of colleagues with impressive CVs and even more impressive ambitions. This is a unique opportunity to push yourself to your limits and build a global network of contacts and friendships that will last a lifetime.
Class of 2020
6
years' work experience (average)
Class of 2020: Nationalities
Every year, we attract candidates from all over the world to study with us in Manchester. This is a great opportunity to build global connections, explore new ways of doing business and develop cultural awareness that will be indispensable to your future career.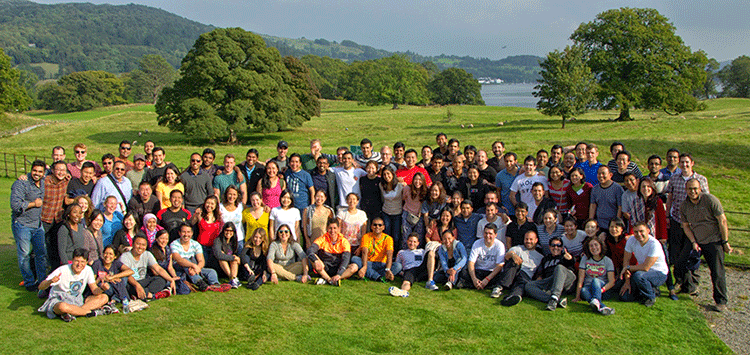 Manchester MBAs at Brathay, the Lake District National Park during induction
Class of 2020: Pre-MBA professional experience
The Manchester Full-time MBA attracts candidates from all industries - from aerospace and advertising to energy and entrepreneurship. Whether you're looking to progress in an existing industry or change direction completely, this diversity will expose you to new approaches and enrich your learning.
26%

Financial Services

12%

Manufacturing

10%

Consulting
10% Energy

6%

FMCG and consumer

6%

Technology

5%

Healthcare

5%

Other

4%

Media / entertainment

3%

Non-profit

3%

Public sector

3%

Retail

2%

Transport

2%

Automotive

2%

Real estate/construction

1%

Hospitality
Discover more about the Manchester Full-time MBA
Career support | Graduate profiles | Student life | The Manchester Method | Networking | Our experts | Entry requirements | Scholarships
Take the next steps