Prometheus: Executive Leadership for the 3rd Sector
Prometheus is a free to attend learning and development conference that brings together a diverse mix of leaders from UK third Sector organisations who want to make a difference. It combines the best of the modern business school and the charity sector to focus on the challenges that face society.
The annual event is developed with world-leading experts from our own faculty alongside respected practitioners. The programme pulls together aspects of our leading research and management development and creates an environment to share and co-produce solutions to modern current challenges. It is a forum to develop the confidence to take on diverse issues and share solutions with others.
All the sessions are delivered by the people who teach on our MBA and executive education courses, along with industry and third Sector experts.
Whilst the event is online this year, there are opportunities to meet like-minded professionals, talk about your challenges and share ideas, giving you time to reflect away from your normal environment.
You'll leave Prometheus invigorated and ready to take on the challenges you and your organisation are facing.
The sessions
Each session is one hour online and will included an introduction to the topic by the speakers, questions take from delegates in advance and posed by the chair, and a chance for everyone to contribute idea, solutions and resources. The session outlines are below including speaker bios. If you have any questions please feel free to contact the Programme Director who's contact details are at the bottom of this page.
Session 1: Digital Leadership and Governance
Time: 9.45-10.45
Academic: Crispen Sachikonye
Peer: Lisa Kidston - Chief Officer at Citizens Advise Wigan Borough (Charity)
Session Chair: Dr Brian Nicholson
Session Overview
The last GMVCO survey in 2017 found there were an estimated 15,890 voluntary, charity and social enterprise (VCSE) organisations in Greater Manchester supporting over 21.9 million interventions with clients, users or beneficiaries and are worth a total income into the city region was estimated to be £1.3 billion. During this session we will look at:
Digital Leadership – perspectives on adapting in uncertain times
Strong governance for public confidence – how might organisations develop this
Increasing public trust and involvement – the voluntary sector has grown in GM and UK massively how do we retain it?
Leading through the challenges ahead – without touching too much on funding (which is the proceeding session).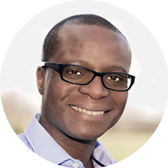 Crispen Sachikonye has developed and implemented health behavioural change interventions with non-profit organisations in Zimbabwe, Zambia, Malawi and Nigeria for more than 20 years. His current focus is in evaluating policies, programmes and interventions, for instance, the Well-led Framework and presently, a community strategy for cholera prevention in rural and peri-urban Zambia. Crispen is interested in organisational governance and implementation science, especially, how to bring ideas into routine practice and policy. He is a chartered director, Fellow of the Institute of Directors and an active trustee and director. Crispen recently defended his PhD thesis on the UK charity board's role in strategy. This research explains how UK charities that focus on Africa can respond to external stakeholder influences. He is an Associate Tutor for the Elizabeth Garrett Anderson programme for the NHS Leadership Academy.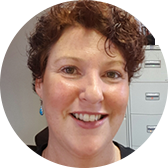 Lisa Kidston is the Chief Officer of Citizens Advice Wigan Borough; a charity which provides free, confidential and impartial advice to everyone. Lisa started volunteering with the service in 2003 before gaining a paid position as a homeless prevention worker. Having since worked in virtually every position available within the organisation, Lisa understands the demands placed on the voluntary sector, its staff and volunteers.
Lisa is a huge advocate of providing work experience and development opportunities to individuals to enable skills development, increase their confidence and improve their employability.
Session 2: Income and Tendering: Future Proofing
Time: 11-12
Academic: Luke Postlewaite
Peer: Dr Paula Turner - Founders and Director of Centre for Tendering - GM research findings
Session Chair: Dr Ilma Chowdhury
Session Overview
With reports suggesting 1 in 10 charities face bankruptcy, effective tendering to generate income has become high on the agenda. Many local authorities and national organisation do seek to attract small business and third sector organisations to the tendering process. This session will offer provocation on:
Strategising in a dynamic context
Hurdling over Procurement and Commissioning gremlins
Knowledge acquisition and atrophy
Productive and enterprising behaviours
Building learning and organisational memory
Application hacks that raise your game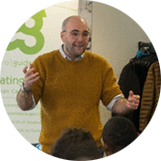 Dr Luke Postlethwaite is an experienced bid writer and project manager who currently offers research development and application support to academics from across the Faculty of Humanities. This includes helping colleagues to tailor research plans to meet funder's expectations and specific calls, as well as developing bid documents and project plans. He has recently been the lead bid writer on two £30 million awards from the Department for International Development and UK Research and Innovation respectively. Prior to joining the University of Manchester, Luke worked for a social enterprise, managing their tendering and project portfolio, with a focus on international projects.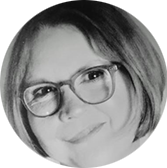 Dr Paula Turner is an experienced consultant and academic researcher in SME tendering and procurement, with a PhD in small firms' tendering capability. She coaches ambitious business leaders and their teams across many sectors to create their own successful tendering practices.
Paula places business process innovation at the heart of how firms learn to be more productive and become more successful at winning tenders. She has poured her research and practitioner knowledge of breakthrough success into the ground-breaking CLEVER TENDERING business programme, based on studying what successful firms do to innovate their business processes.
Session 3: COVID Disruption: Innovating to Transform
Time: 12.30-1.30
Academic: Professor Jonatan Pinkse
Peer: Ruth Daniel from In Place of War (IPOW)
Session Chair: Professor Andrew McKeekin
Session Overview
COVID19 has focused many organisation to think differently and the third sector is no different. It has also allowed many organisation to take stock and assess their economic, societal and environmental principles. During this session we will look at:
Initial COVID adaptation
analysing need/demand with an example of 'change-maker network'
Connecting people in lockdown, to protecting indigenous tribes in the Amazon.
Understanding impact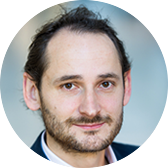 Professor Jonatan Pinkse is a Professor of strategy, innovation, and entrepreneurship at and Executive Director of the Manchester Institute of Innovation Research (MIoIR), Alliance Manchester Business School, The University of Manchester. His research interests focus on corporate sustainability, business model innovation, social entrepreneurship, cross-sector partnerships, and the sharing economy. In his research, Jonatan analyses how firms make strategic decisions to adapt to a more sustainable economy and deal with the ensuing tensions between issues and actors. He also investigates barriers to firm adoption of disruptive technologies from cognitive, organizational, and institutional perspectives.
Ruth Daniel CEO. Artistic Director. Activist. Change-Maker. Honorary Research Fellow at The University of Manchester.
CEO of In Place of War, Ruth has led a diverse range of arts and peace-building initiatives across the globe. She has developed and implemented over a hundred cultural programmes in sites of conflict and disadvantage such as war zones, post war zones and areas of economic deprivation. She prepared numerous successful funding applications, recently receiving £1million AHRC research grant for a 3 year programme that will explore how grassroots organisations can create social change using art. From guitarist at the age of 8 to record label owner, band manager, fundraiser, international cultural activist, entrepreneur, educator, influential speaker (TEDx) to prestigious award winner within a national arena (Social Enterprise of the Year & Manchester Woman of Culture to name a couple), Ruth's passion to empower people to build their own positive futures through creative entrepreneur programmes, the development of cultural spaces and artistic collaboration shows no boundaries in terms of fields of work.
Session 4: Key Note Listener Report and Participant Reflections
Academic: Professor Hongwei He
Session Overview
Prof Hongwei He will be listening to each session and will provide final thoughts at the end of the programme and facilitate a participant reflection. This session aims to consolidate the thinking from the programme and give some headline take aways.
Prerecorded content
Each session will have pre-recorded or other content from the speakers:
Session 1: Digital Leadership and Governance
Academic: Crispen Sachikonye
Peer: Lisa Kidston – Chief Officer at Citizens Advise Wigan Borough (Charity)
Session 2: Income and Tendering: Future Proofing
Session 3: COVID Disruption: Innovating to Transform
Session 4: Key Note Listener Report and Participant Reflections
Academic: Prof Hongwei He
The session overviews are subject to change.
The delegates
All UK-based 3rd Sector organisations are invited to attend the event and will be entered into a selection process to ensure that they get the most they can from Prometheus.
We're looking for delegates from small, medium and large 3rd Sector organisations based in the North West or UK whose work focuses on either local, national or international concerns.
Selected participants will be expected to come from a range of 3rd Sector backgrounds including housing, children, the elderly, poverty, heath, education, environment, campaigning, policy change and research.
Within these organisations we are looking for:
Senior leaders - Chief Executives and Trustees
Senior managers - Directors or heads of functions such as HR, Finance
Policy makers - colleagues from think-tanks and policy institutes
Senior practitioners with specialist knowledge - field workers in both the UK and internationally
Places are always limited so early registration for the event is highly recommended.
Our experienced team
Alliance Manchester Business School has some of the most highly-regarded experts in business management. By working closely with industry, the team can solve real problems, predict future trends and drive change in business and management.
Our highly experienced team ensures everything about your programme runs smoothly. From booking on to the course to your business simulation exercise, they aim to make your Alliance MBS experience as enjoyable and stress free as possible.
Key features
2018 is under construction
Free of charge
Influenced over 300 third sector leaders

Join our Executive Education Network