NHS Leadership Academy
Elizabeth Garrett Anderson programme - Leading Care II
Nye Bevan programme - Leading Care III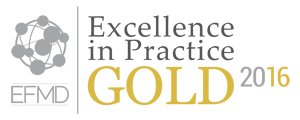 The NHS Leadership Academy, working with Alliance Manchester Business School and a consortium of partners, have co-created and are co-delivering two of healthcare's largest ever professional leadership development programmes. These programmes are transforming the NHS's working culture, preparing it to meet huge new challenges and helping revive its reputation following the damaging Mid-Staffordshire NHS Trust crisis.
These programmes are available to both clinical staff and staff in other healthcare settings:
The Elizabeth Garrett Anderson programme for mid-level leaders aspiring to a senior role
The Nye Bevan programme for senior colleagues preparing for executive and Board level roles
With direct and continuous input from patients and working in partnership, we have created a unique and innovative blended learning experience, combining online and experiential learning. This includes a bespoke "Virtual Campus" and interactive case studies based on real patient scenarios, to create a learning environment that directly addresses fundamental NHS leadership challenges.
The programmes are immensely popular and to date circa 3000 NHS leaders have taken part. Feedback has been overwhelmingly positive, with a string of awards, and intense international interest. Participants return to the workplace with the confidence and ability to make the NHS a better place for patients and staff, by changing the leadership culture, transforming services and introducing new levels of professionalism and compassion, increasing trust in a cherished national institution.
The Elizabeth Garrett Anderson programme was one of the best courses I've done. It didn't feel like a solo enterprise. It felt like a journey that was supported by many others in similar positions. At those times when you have your head in your hands over an issue or a 16 problem, you know you can pick up the phone to someone else. Participants were encouraged to interact and to communicate in so many different ways. The programme made me and my fellow participants believe that together, we can achieve so much more for the NHS. I am now a more resilient leader who can identify issues, see problems from different viewpoints and offer solutions to my organisation. My starting point is always: what's right for the patient?